Capita
Horroscope FK 2011/2012
Please select an option
In Stock & available for UK next day delivery
Capita Horoscope FK Urban FK 2011/2012 Snowboard
The Horoscope is a legendary board in the capita range. A firm favourite with the team and has a string of good wood awards, this is always an awesome board! great for easy riding and jibbing everything. Might not be a piste bomber at top speeds but definitely an awesome board from top to bottom of the mountain and with the freestyle Flat Kick rocker it really shines in the powder for such a jibby board! Great board for seasoned riders wanting to get their jib on or even beginner intermediates wanting an all mountain board to progress their riding in all areas.
Saggy skin? Rotten flesh? Missing fingers?
At some point in our active lives, we've all got some nagging pang that holds us back from burning as much fat and calories as
possible. For me, it was overdoing it in a kickboxing class with an inflamed hip joint. For you it might have been a benign-looking
yoga posture. Regardless, there's a lot we can do to prevent the pain before it starts, especially at our age.
The first idea would be to not get turned into a zombie in the first place! Duh! You can do this by a few simple steps, such as embracing magic, referencing splatter films, having cool hair, or employing Jedi mind tricks. All of the above start with the ability to stay loose, listen to your body, and kick as much zombie ass as possible!
Less pain, more gain – the post apocalypse way!
The Horrorscope FK was born as a late release limited edition board and is now our #1 selling model worldwide. Featuring pre-loaded positioning for expert level jibbers, and easy turnin' mindless shreddin' for those intermediate riders that want to expedite the learning curve. Transworld Snowboarding gave it the Good Wood nod in 2010, and after showing up in countless video parts and blogs, it became one of the most sought after boards in snowboarding. The Horrorscope FK takes no effort! Stable at high speeds! Perfect for hangovers! Jib like a mad man!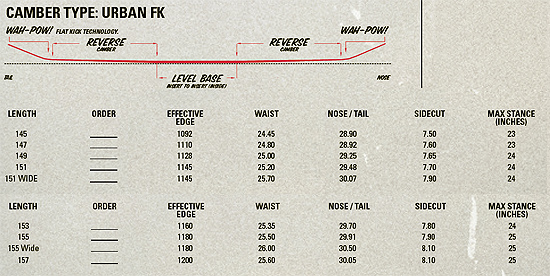 • WDT Engineered Jib Core
• Pre-Cured 420 Fiberglass Configuration
• High Transparent Extruded Base
• Sublimated + Silkscreened Topsheet
• Silkscreened Base Graphics
• 360 Degree Steel Edges
• Silkcreened ABS Bomb Proof Sidewalls
• 4 x 2 Inserts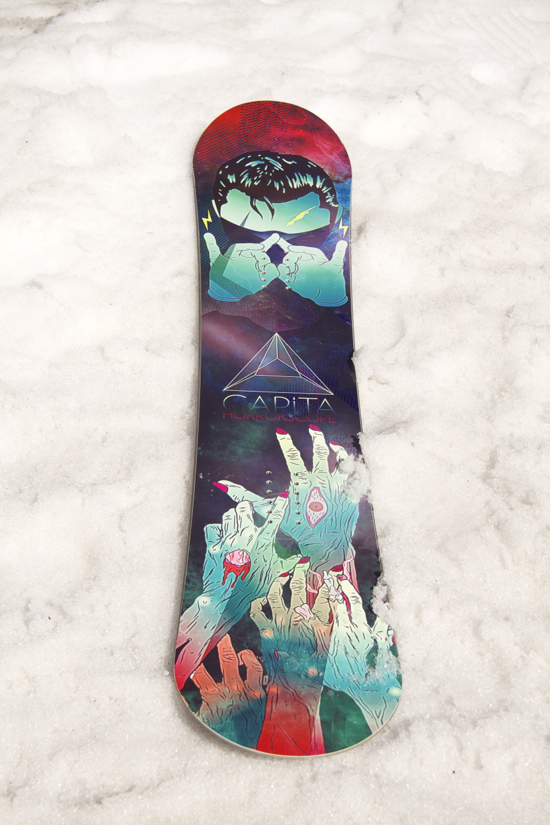 If you have any questions on the product or ordering please call us on
01793 523255
for Kite and Board Sports questions
01793 523244
for Scooter and Skateboard questions.
Or use the form below to send us an email.