Please select an option
In Stock & available for UK next day delivery
Out of stock. Sorry, This item is now Discontinued.
Ozone Kiteboarding Catalyst 2012 Kitesurfing Kite "
The Catalyst never fails to impress me. I ride a lot of different kites but every time I jump back on a Catalyst it brings a smile to my face.
It is so versatile and performs very well in all aspects. Its got something for everyone. For sure it's a fantastic kite for entry level riders because it is easy to use and delivers smooth predictable power with progressive handling and simple relaunch.
If you are already a seasoned kiter then this kite can take you where you want to go… boost, ride waves or freestyle. So no matter what your passion might be the Catalyst will deliver.
Kite World Magazine recently tested the Catalyst (Issue 52), this is what they had to say:
"Summary: From the build quality, fixtures, fittings and wonderful bar, to the super clean, balanced canopy to the feeling of having a refined BMW on the end of your lines. Anyone could get on this kite and have a really good time, from all round freestyle, to wave riding right back to just needing some grunt to get up and going to perfect your up wind riding."
In short if you want a kite that delivers in all categories then the Catalyst is as much for you as it is for me."
Rob Whittall – Ozone Kites Designer
Ozone Catalyst 4m Kite Only: £515 Complete: £880
Ozone Catalyst 6m Kite Only: £655 Complete: £1025
Ozone Catalyst 8m Kite Only: £750
Complete: £1125 NOW £950
Ozone Catalyst 10m Kite Only: £780 Complete: £1155
Ozone Catalyst 12m Kite Only: £850 Complete: £1225
Ozone Catalyst 14m Kite Only: £930 Complete: £1310

Our Ozone Complete packages come with; Bag, Inner Bag, Repair Pack, Bar, Lines, Leash, Pump and Kite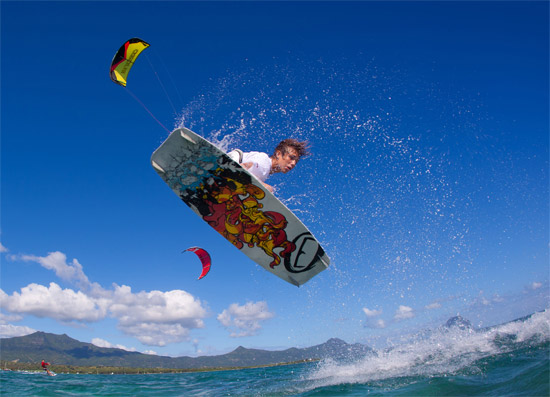 SIZES
4•6•8•10•12•14m
PACKAGE CONTENTS
Kite
45/50/54cm Bars
4 x 25m 500/300kg lines
Large technical bag
Kite Inner Bag
Kite Leash
Pump
Repair Pack
Manual
Stickers, Key-ring
If you have any questions on the product or ordering please call us on
01793 523255
for Kite and Board Sports questions
01793 523244
for Scooter and Skateboard questions.
Or use the form below to send us an email.