Out of stock. Sorry, This item is now Discontinued.
Related Products
Backpacks are not the coolest things to buy. But Dakine has designed this pretty sweet Altlas backpack. It's for those of you who see school or work more as a break between skateboard sessions.
The Atlas has 25 litre capacity. Plenty to hold your books, computer, binders, pens, pencils, but also features sturdy hook and loop straps to carry your skateboard when you're sadly not riding it.
THE DAKINE ATLAS IS BUILT FOR THOSE WHO PRIORITIZE THEIR SKATEBOARD ALONG WITH THEIR BOOKS… OR MAYBE JUST THEIR SKATEBOARD.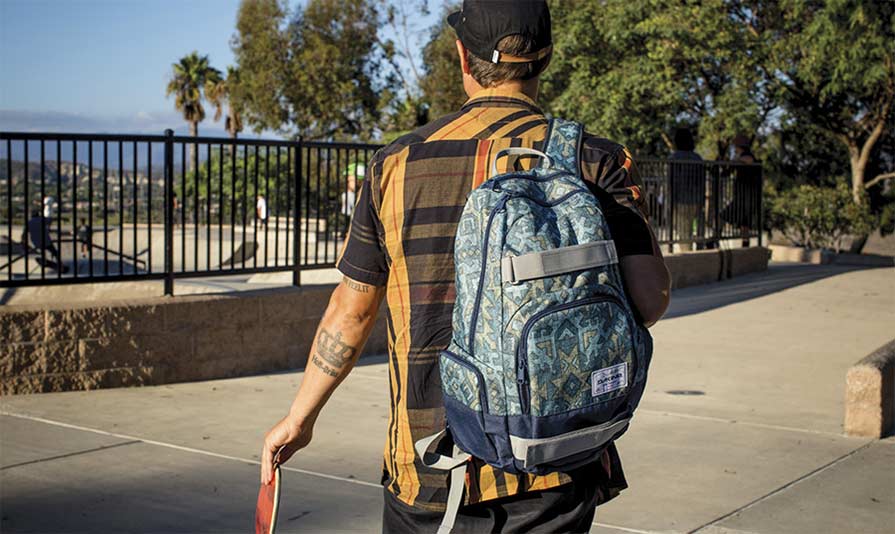 DETAILS:
Limited Lifetime Warranty
Fits most 15" laptops
Non-padded laptop sleeve
Skateboard carry straps
Fleece lined sunglass pocket
Zippered side pockets
DIMENSIONS:
1500 cubic inches [ 25 Liters ]
19.5 x 12 x 8" [ 49 x 30 x 20cm ]
MATERIALS:
600D Polyester ( Black, Dark Navy, Resin Stripe, Washed Palm )
600D Polyester Heather ( Carbon )
530D 530D Poly Blend Canvas / 600D Polyester Ripstop ( Field Camo )
300D Polyester Heather / 600D Polyester Ripstop ( Tabor )
600D Polyester Ripstop Dobby / 600D Polyester ( Timber )
600D Recycled PET ( Ventana )
The Atlas also comes in all the cool colour ways including Carbon, Timber and Field Camo.