In Stock & available for UK next day delivery
GoPro Floaty Backdoor for HD Cameras - Never lose your GoPro again!
Easy to spot flotation backdoor lets your HD HERO camera float in water. Industrial strength 3M adhesive backing attaches the floaty directly to the HD HERO waterhousing backdoor. A spare HD HERO waterhousing backdoor is included for both the standard GoPro housing and the new Black Edition 3+
Please note, the Floaty will not support the weight of the suction cup mount. The suction cup mount is not recommended for high impact water sports.
What's Included:
1 Floaty
2 Waterhousing Backdoor - For GoPro Black Edition + and Normal
2 Sticky tether mounts and leash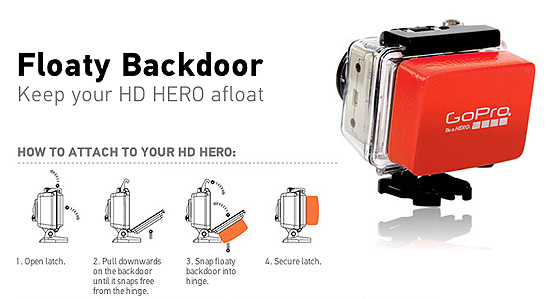 Related Products