Penny Skateboard 59mm Wheels (set of 4) We love our Penny's and i'm sure you do to. Many summer evenings well spent cruising through the park. Imagine a rainbow, but with colours you haven't even seen before... That is how many colours of Penny wheels are available.
Bombing a hill, cruising the streets or just rolling in the sunshine, Penny's 59mm 79A wheels are the original wheels found on your 22" or 27" board setup.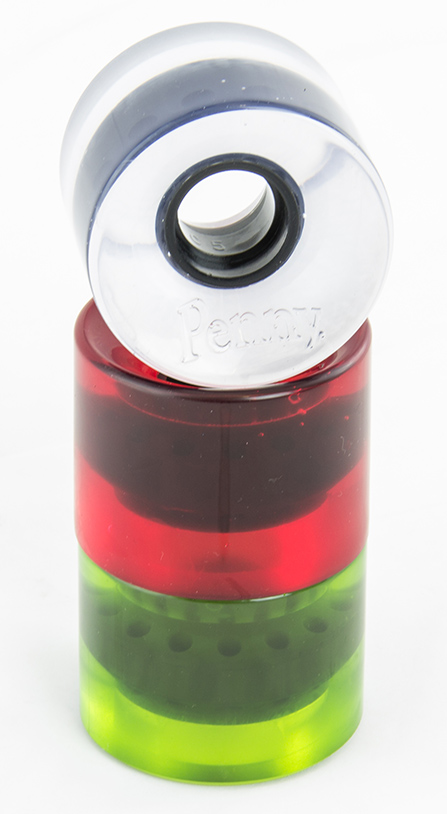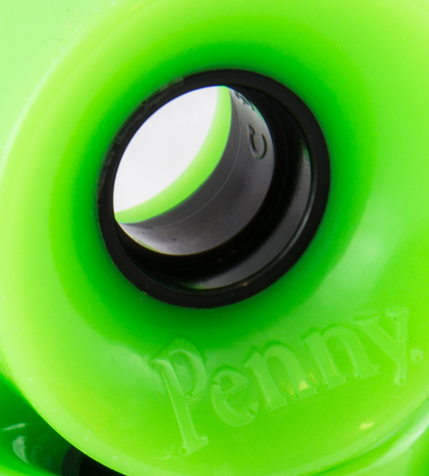 Penny Skateboard 59mm Wheels Features:
59mm Wide
79a Hardness – super soft and grippy!
Penny embossed logos
Come in a cool little pack with all four wheels
Available Options
These 59mm wheels are always coming out in new colours so if you don't see what your after please just ask
Currently available in black, blue, CMYK, green, orange, pruple, red, white, yellow and the clear versions.
Clear Wheels
Available in mutliple colours including blue, red, clear and green