Out of stock. Sorry, This item is now Discontinued.
Related Products
Drone have dropped their 18-19 season wheels and they look bangin'. Hollow cores provide a feather light feel to them. Usually, losing weight sacrafices strength, but this is not the case with the Drone Hollow Series Wheels with air sat between the two disks.
Unique laser etched graphics keep these wheels looking fresh time after time.
Each Wheel comes with a pre fitted high speed abec 9 bearing and spacer so they're ready to use. Spacers are essential to provide the smoothest possible ride. The PU is poured in Drones low profile method resulting in an 88a Duro meaning you get the perfect balance between grip, durability and speed.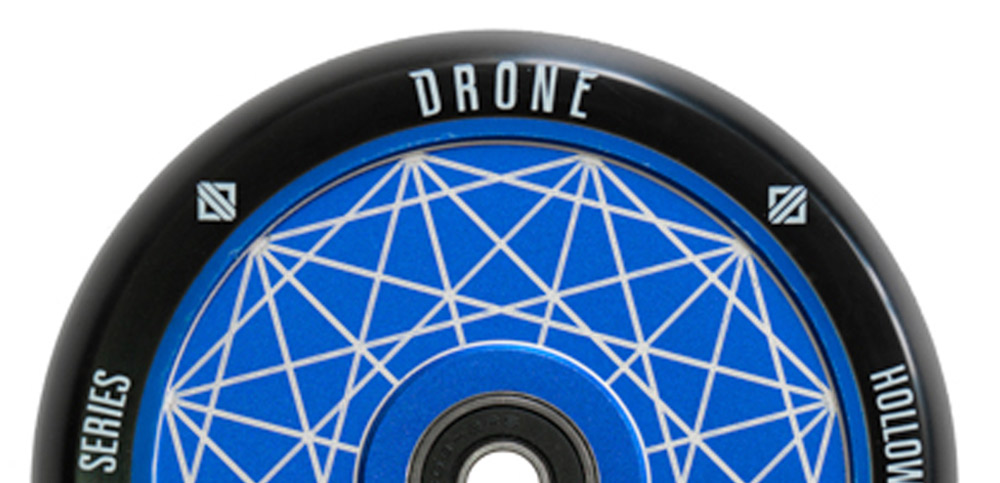 Specifications of Drone Hollow Series Blue Prism Wheel
Hollow Series Design - 250 Grams
110mm Diameter
88a Duro
Laser Cut Design
Pre installed MBK bearings
- Price is for 1 wheel only