Out of stock. Sorry, This item is now Discontinued.
Related Products
The Chill Pro Scooters Crown Reaper is a great all round complete stunt scooter. Build with high-quality parts the Reaper is extremely robust but still light enough to do all the tricks you have ever wanted to do and look good too with it's royal gold and black colourway.
Chilli have included their Spider HIC to help make compression more secure . Pair this up with their street style setup, friendly lightweight deck geometry and the XXL T-bar and the Crown Reaper has become a great all round star pro scooter suitable for everyone from beginners to pros.
The Chilli Crown Reaper is of course 100% compatible with many upgrades; a standard feature of all Chilli Pro Scooters. But the scooter is pretty damn good out of the box to be honest with sealed integrated headset, 110mm wheels and forged alloy forks there isn't much to upgrade!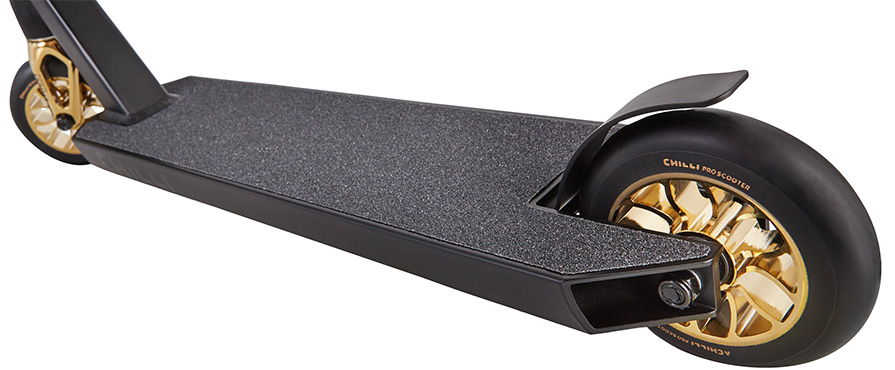 Specification for The Chilli Pro Scooters Crown Reaper :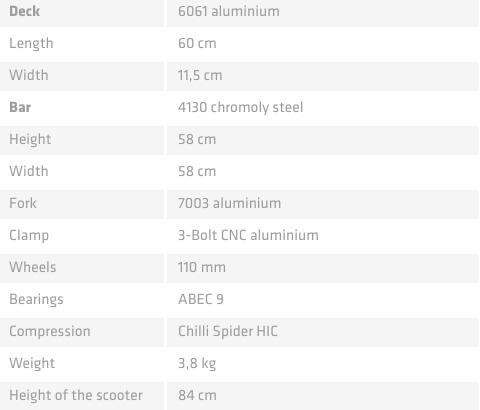 A little hint: The bar should not be higher than the belly button when you are standing on the scooter.