Out of stock. Sorry, This item is now Discontinued.
Related Products
The Kota Mania scooter lands right in the middle of the Kota range. With 110mm wheels, the lightweight deck and signature Tunko style bars keep the scooter rolling with ease and style. Sat in a steel fork, this scooter would be perfectly suited to the rider who is looking to get into the scooter scene with the aim to progress through learning new tricks.
From top to bottom, you find yourself comfortable holding onto the Kota Soft Feel grips. These are on the Steel Tunko bars which are extremely strong. 110mm Spoked wheels keep you rolling further and smoother whilst supplying you with incredible grip. The 19.5in Long by 4.5in Wide deck provides a brilliant base under foot for comfortable grinds and easy caching on your whip tricks.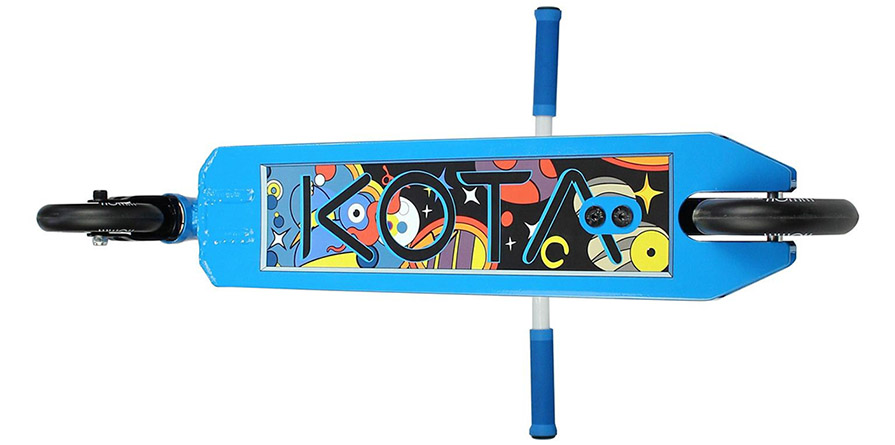 Specifications of Kota Mania Scooter in Blue and White:
Weight: 3800g
Deck Dimensions: 19.5in / 4.5in
Headtube Angle: 81°
Concave: 3°
Compression: HIC Compression
Headset: Fully Intergrated with sealed bearings
Clamp: Double Clamp
Bar Material: Steel
Bar Dimensions: 23in (high) - 22in (Wide)
Grips: Kota Soft-Feel
Wheel Core: 7 Spoke Alloy Core
Wheel Dimensions: 110mm
Brake: Flat 2 bolt brake