Skateboard Decks - Karma
These are a selection of Skateboard Decks we have in stock. We can get many other decks in on special order if you are after anything in particular please contact us. Generally we have loads more skate decks in store at our ATBShop Skate Warehouse but because decks come in and out so fast the site is not always up to date with the latest skate brands and sizes.

Karma Skateboards is about the passion of skateboarding. Designed and printed in the UK on 100% USA hard rock male. Dedicated team that follow their passion, Karma is not just a names, it's values are to live by. Do good things - What Goes Around, Comes Around.
out
of stock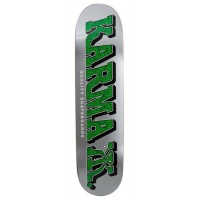 Karma have produced another incredible graphic for this Kizzla board, this time for those that just love the 'erb.
out
of stock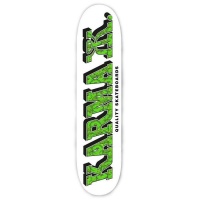 Karma have joined forces with one of the UK's biggest wheel companies, Supertoxic, to bring us this increasingly popular graphic.