Skateboard Decks - Skate Mental
These are a selection of Skateboard Decks we have in stock. We can get many other decks in on special order if you are after anything in particular please contact us. Generally we have loads more skate decks in store at our ATBShop Skate Warehouse but because decks come in and out so fast the site is not always up to date with the latest skate brands and sizes.

Skate Mental was founded in 2007 by Brad Staba offering high quality skateboard hardware and accessories. Great skateboards and equipment with some amazing graphics.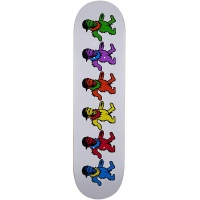 Skate mental's Drizzy bear in 8.125 with a appearance from Drake on the Graphic.