Out of stock. Sorry, This item is now Discontinued.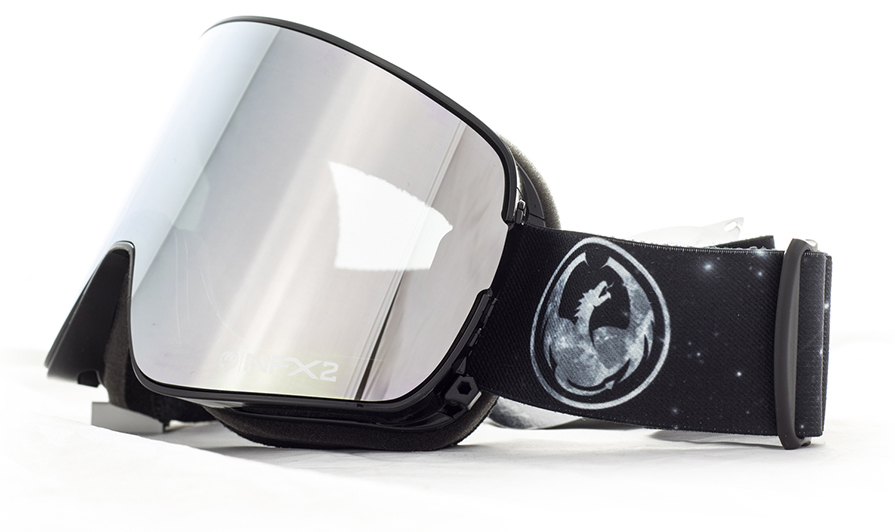 The all new Dragon NFX2 Forest Bailey Mirror Ion Snowboard Goggles are awesome looking pro model from a great rider. The classic mirror finish with black and printed strap look smart and cool at the same time. The NFX2 is great for riders wanting the large goggle look but have smaller heads or use more with helmets so the super big ones don't work well. The NFX2 brings the style and awesome swiftlock quick lens change in from the X2 goggle and also the Injected lens build which offers a better optical correctness to the lens. The classic mirror Ion lens is great for most conditions but it also comes with the great Yellow Blue Ionised Low Light Lens then these goggles are ready for anything the mountain throws at you!
The Dragon Swiftlock system has a lens with built in framework that then is latched and released with a small lever on each side of the goggle. Lift the lever up to unlock the lens and it pops out. Put the lens in and clip it down to lock back down secure. These are a mechanical locking latch so there is no chance of the lens coming off if the latch is secured right. Super quick to change even with the goggles still on your face!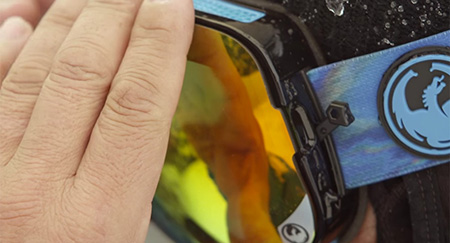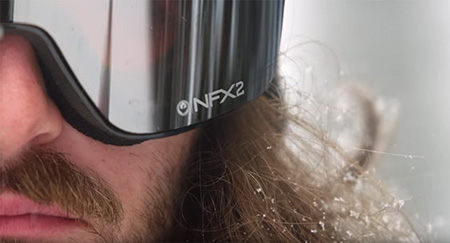 Dragon NFX2 Snowboard Goggles Features and Specifications:
Swiftlock Lens Change System
Patented Frameless Technology
Optically Correct 6 Base Injected Cylindrical Lens
Super Anti-Fog
Armored Venting
100% UV Protection
Triple Foam with Hypoallergenic Micro Fleece Lining
Silicone Strap Backing
Helmet Compatible
Medium Fit