Smith's I/O Snow Goggle line has been a best seller for us here at ATBShop and when hearing that they where bringing out another goggle that rivalled the previous models in the I/O series with already outstanding quick lens interchangeability, we where left thinking what the outcome would be...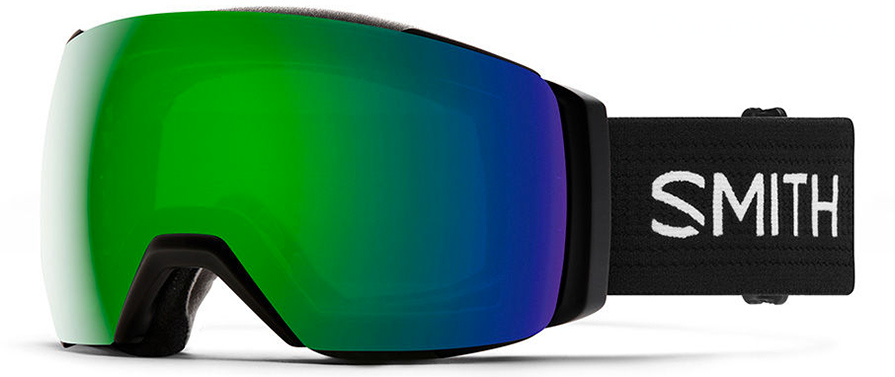 So here it is the Smith I/O Mag XL with ChromaPop Sun Green Snow lenses and maximum peripheral vision! See more of the mountain without restriction featuring Smith's largest-in-the-line spherical, injection moulded carbonic X lenses with their very own patented Porex filter to prevent pressure distortion during changes in elevation. The tech doesn't stop there- the Smith I/O Mag XL uses rare earth magnets as well as a double latch mechanism for super convenient, secure and swift lens changing with zero faff.

Chuck in a 5x anti fog treatment and as a result the I/O Mag XL offers an incredibly clear, mist free and a super duper wide peripheral vision. A three layer DriWix face foam combines comfort and moisture wicking technology to keep your face dry. Combined with AirEvac technology the I/O Mag keeps the goggles inner climate moisture free keeping out any fog and misting. A Dual -Axis outrigger positioning system help position the snow goggle on your face around your helmet for the perfect fit. The I/O Mag XL is also OTG (Over The Glasses) compatible for comfort when riding with glasses!
How ChromaPop works
Through Smiths proprietary ChromaPop polarised lens technology, helps you see detail and colour beyond normal capabilities. ChromaPop filters two specific wavelengths of light that cause colour confusion. By doing this the lens delivers greater definition, more natural colour, and unmatched clarity to allow you to see more detail.
NORMALLY
The eye's retina has trouble distinguishing between blue and green, and red and green light perception.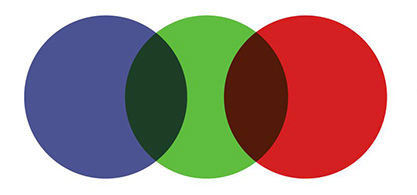 WITH CHROMAPOP
ChromaPop filters these specific crossovers, allowing greater definition, natural color, and clarity.

Includes:
Chromapop Sun Green Lens
+ Chromapop Spare Storm Rose Flash low light lens
The Smith I/O Mag XL Black ChromaPop Sun Green Snow Goggles:
X-Large lens for maximum peripheral vision
OTG and ODS3 compatible
Smith Mag lens change system
Includes bright light and low light spare lens
Spherical carbonic X lens
TLT lens technology for crystal clear vision
Patented Porex filter prevents optical distortion
Medium fit snow goggle
Quick fit strap adjustment system with clip buckle
5X anti fog inner lens
3-Layer DriWix face foam
Helmet compatible
AirEvac integration technology to reduce fogging
Ultra wide, silicone backed strap
Dual axis outrigger position system
Includes microfiber goggle bag with replacement lens sleeve