Out of stock. Sorry, This item is now Discontinued.
Related Products
Equipped with cylindrical, carbonic-x lenses with TLT optics, the Squad Sunset Palms Snow Goggle brings the higher end lens tech down into a cheaper cylindrical goggle featuring a platinum lens for sunny conditions and a bonus low light yellow lens included! In combination with 2-layer Driwix face foam and semi-rimless technology, the Smith Squad snow goggle massively increases your peripheral vision allowing you to focus better on high performance, high demand riding!

This years Squad Snow Goggle comes with a fully integrated strap connection point delivering all the very same functionality only with less parts and less clutter! Smith have always been well respected for their technical lenses with all the tech in their other products however with the Smith Squad they have joined that with great style and an exceptionally great price and value resulting in one superb product. With a free bonus Yellow lens on top of the super cool blackout lens you can never be too prepared on the mountain side, as we all know too well the weather and lighting conditions can change at any moment!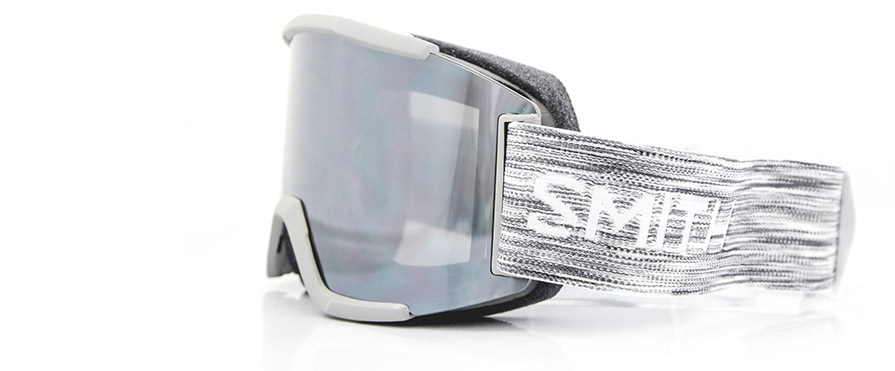 To finish it all off the Squad is helmet compatible like all Smith Goggles whilst featuring a quick fit strap, adjustment buckle and an ultra-wide, silicone backed strap for comfort and stability! Again an awesome design with super cool graphics! A must have for anyone on a budget this season!
NORMALLY
The eye's retina has trouble distinguishing between blue and green, and red and green light perception.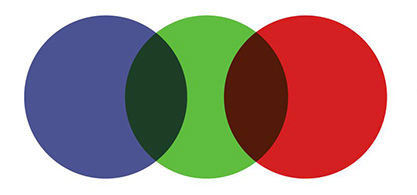 WITH CHROMAPOP
ChromaPop filters these specific crossovers, allowing greater definition, natural colour, and clarity.

Smith Smith Squad Cloud Grey ChromaPop Sun Platinum Snow Goggles specifications:
ChromaPop Sun Platinum Mirror Lens- 13% VLT for the flawless sunshine days based on a grey tint to increase deph perception while reducing glare.
Yellow - Great for flat and low light when you wouldn't see anything with the black lens!