In Stock & available for UK next day delivery
The Airhole Technical face mask in Camo and Orange design. The Technical Airhole is always one of our most popular designs. Now with the Commando outer fabric and the Grizzly fleece inner its warm and very functional and looks really cool!
Airhole's are always a favorite and must have item for the guys at ATBShop. Scarfs etc never work properly on the slopes and you need to keep warm even if you have a beard! The airhole design keeps warm and stops the frozen mouth/fabric you get with other face covers. Plus they look awesome!
Fabric: Commando Outer / Grizzly Fleece Inner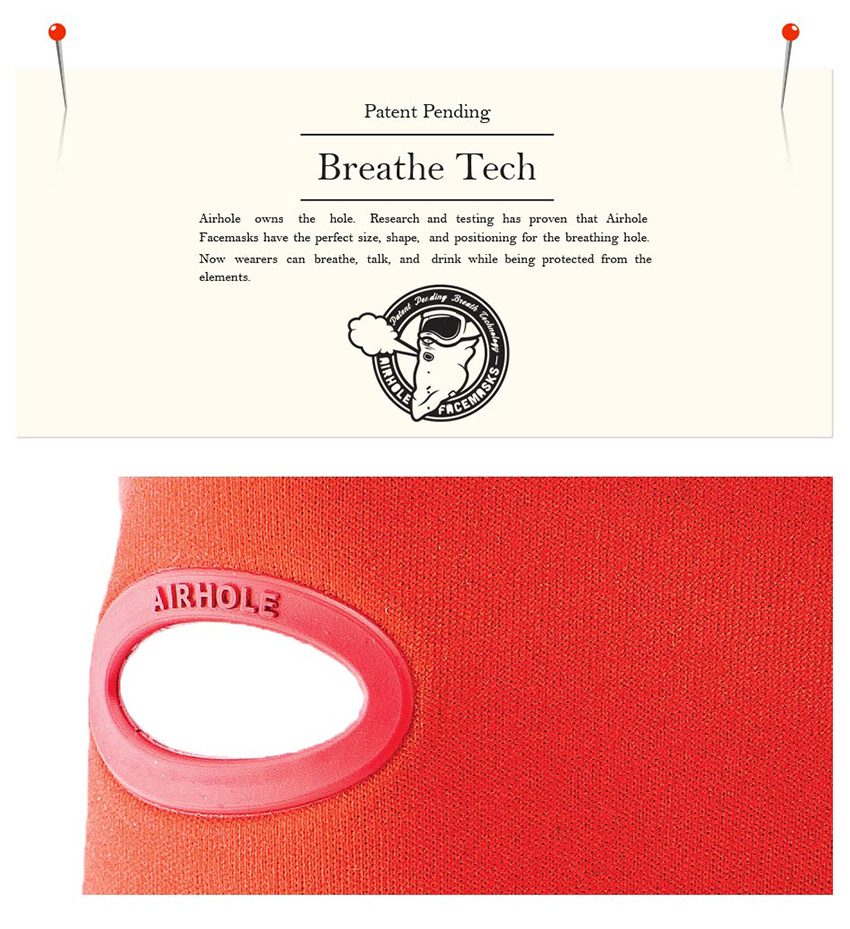 Antibacterial Fabrics
There's nothing worse than finding germs, mold or fungus on a garment, except maybe a live animal like a bear. That's arguably worse, but bacteria are pretty damn nasty and airhole have found a way to repel it - Airholes have Antimicrobial coatings.
Infusing your Airhole in an antimicrobial coating has 3 big benefits:
1. Bye Bye Stinky - Say adios to your stinky sweat.
2. Last Longer - Your mask stays extra fresh now.
3. Keep Clean - A clean face will make you 25% more attractive.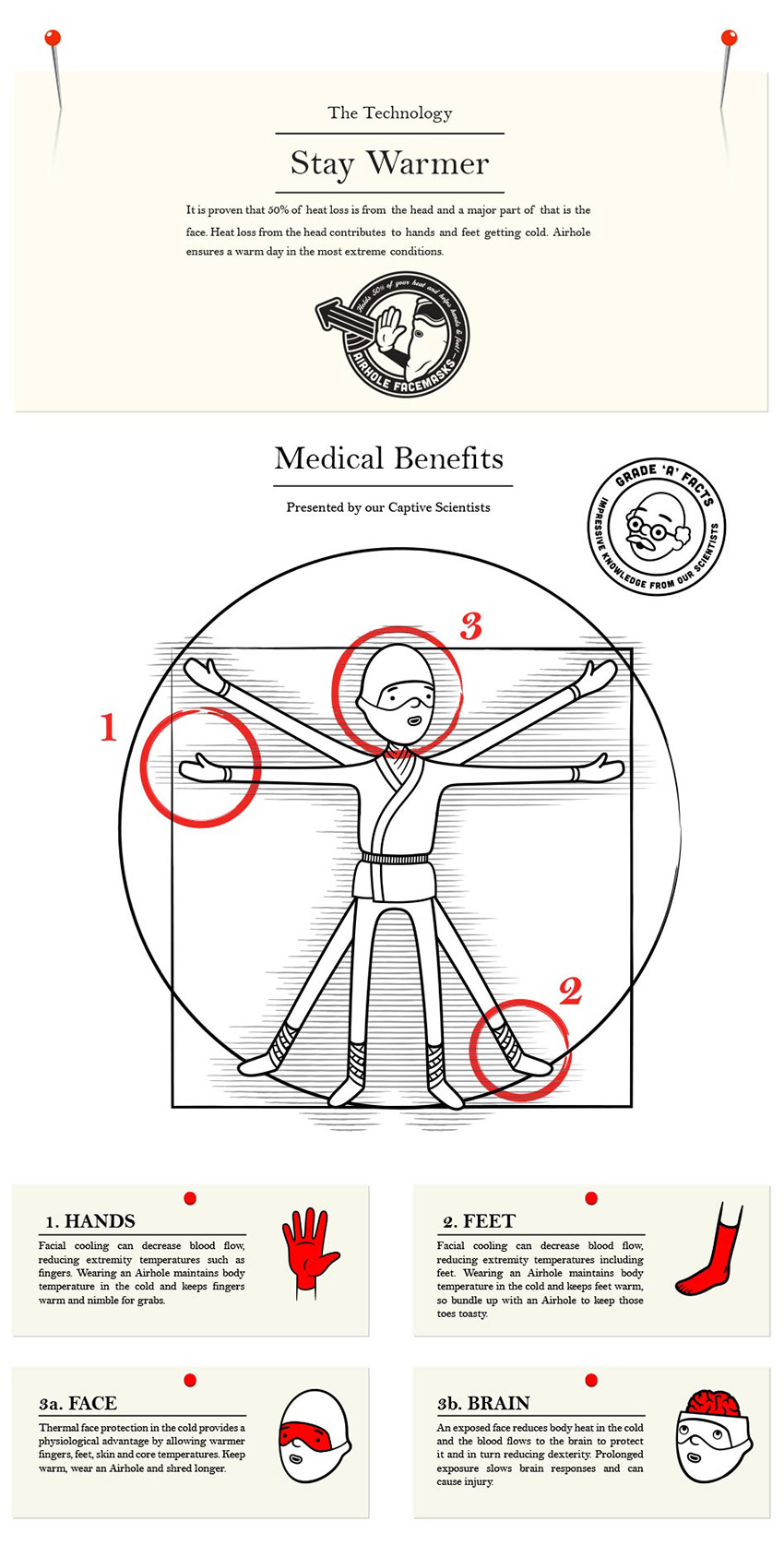 Related Products