Out of stock. Sorry, This item is now Discontinued.
The Legend has been in the Northwave range for years and has achieved it's Legend status. This is the boot for all mountain shredding, just stiffer than medium flex it's still capable of a bit of freestyle all over the hill but has that extra bit of support for all mountain bombing. The Northwave speed lace system has been around for years and it just works super clean and solid but the yacht style cleats to lock off the dual zone lacing. The 540 heel hold pushes the tongue back toward the heel when you tighten to lock you in so solid.
The TF2 liner is high performance and so comfortable you could use them as slippers around the chalet if you wanted? Northwave completely re-designed their liners and boots a couple of seasons ago and the difference was amazing. There is heat mouldable foam, memory foam and stiff supporting foam used all over in the right places and a plush inside lining which makes them feel so snug and warm.
The boots also went on a diet and lost a few pounds of weight with the new light step sole unit which gives great shock absorbing but also is super lightweight in use. The overall boot weight doesn't seem much different to a set of trainers it's crazy!
All in all the Legend lives up to it's name and after spending a few days in them on board tests we agree that they deserve a place in ATBShop. The fit of the boot is a little slimmer foot shape than the 32 boots but that suits many people. The fast lacing system has been a favourite of some of our team for many years who don't look at other brands. Do your self a favour and try some on and see if they suit you?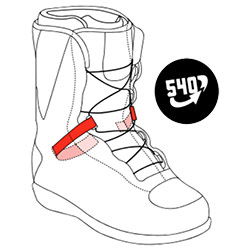 540 heel hold system pulls the tongue back to lock you in.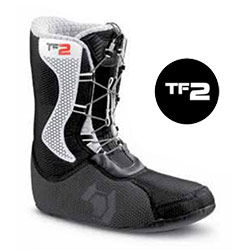 TF2 liner is so engineered it's like having slippers inside your boots.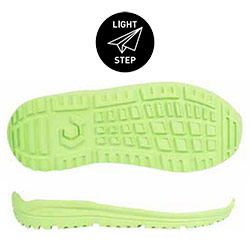 Light step sole keeps the boot overall weight down and offers great grip.
LINER COLLECTION: Tf2
RETENTION SYSTEM: 540 heel retention system
CLOSURE SYSTEM: Super lace sl
UPPER CONSTRUCTIONS: Thermo welding
SOLE: Light step