Snowboard Gloves - Analog
We offer a great selection of gloves and mitts for snowboarding. From basic thin pipe gloves to a full insulated mitt for the coldest conditions. Wrist guards are also available to fit under gloves to help prevent broken wrists.

Analog is based from a team of board riders from skate, surf and snow that create amazing looking and amazingly practical clothing. Known for years for their innovative waterproof hoods as well as high tech clothing that is at home on the mountain as in the the skatepark.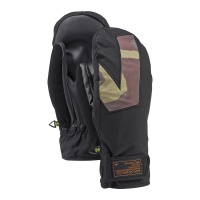 The Analog Gentry Mitt puts function over fashion, simple design that delivers a solid performance. Analog's no nonsense gloves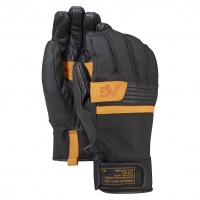 100 Percent genuine leather on all side provides premium grip and feel while a waterproof and breathable internal membrane takes care of the rest!