Snowboard Tuning Accessories - Amplifi - Tools
A wide selection of must have snow board tuning accessories - Nessesscities for holidays and seasons on the slopes: Keep your equipment in top condition with our Demon and Dakine range of Tools, Waxes, Snowboard Wax Irons and Scrapers.

Amplifi is a German quality brand, designing protective gear, tools and accessories with the aim to secure the smoothness of your snowboard season and to make your equipment easier to adjust in any situation.
out
of stock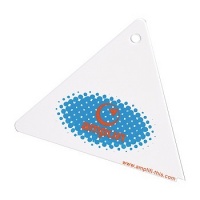 Triangle scrapers are always popular to get even pressure when hot waxing. Simple and easy to use.