Socks - Crisp
Only supplying outstanding socks with the best fit and performance characteristics from the highest quality materials is the unspoken priority. The best socks available for skateboarding, longboarding, snowboarding and other board sports.

All the way from Southern Australia, Crisp Scooters have been designed and developed to push the envelope of quality, strength and rideability to a whole new level.
out
of stock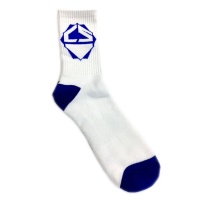 Stay warm with the perfect stocking filler this season. Crisp have released an official Crisp Scooter Socks!