T-Shirts
We all already own more T-shirts then we really need, but sometimes it just isn't enough. Tees also make a great gift idea for people not sure on what to buy. We sell T-shirts to match our lifestyles, so whether you are into Kitesurfing, Wakeboarding, Snowboarding, Skating or any other rad board sports we should have some hard wearing fashion to back you up.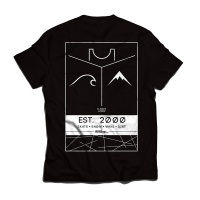 A T-Shirt Dedicated to ATBShop and it's sixteen years of innovation and excellent customer service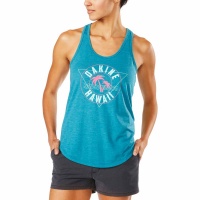 We've just hung this up in the showroom and all the staff love it (males included). So grab yours before they do!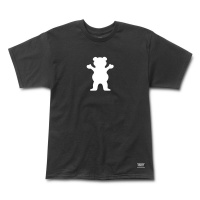 This premium quality t shirt by Grizzly is made from 100% Cotton finished with an authentic Grizzly Griptape Woven label, a T-shirt guaranteed to last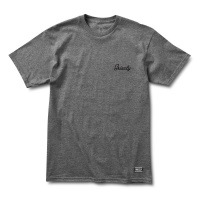 If you believe less is more then this is the Grizzly T-shirt for you, the ideal top to wear in all situations whilst repping the Grizzly brand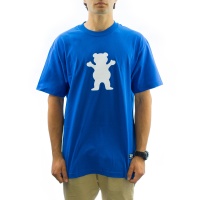 Wanna look like an OG? Then get this tee!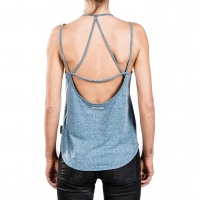 With gorgeous strapping across the back we think this Womens Mystic Singlet top would look great thrown on over a bikini.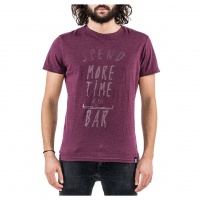 A Mystic T-shirt to motivate you to spend more time at the bar.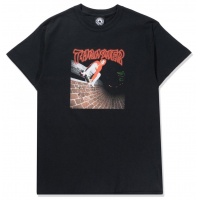 Part of the super limited Quick Strike range from Thrasher Magazine, this China Banks Tee features the living legend that is Mark Gonz Gonzales.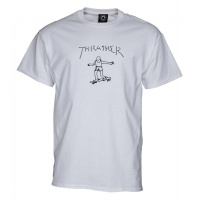 King of the Road. Skater of the Year. Hall of Meat. Skate Rock. Prevent This Tragedy. Double Rock. Skarfing Material. Somethin' Else. Mark Gonzales the living legend.