T-Shirts - Analog
We all already own more T-shirts then we really need, but sometimes it just isn't enough. Tees also make a great gift idea for people not sure on what to buy. We sell T-shirts to match our lifestyles, so whether you are into Kitesurfing, Wakeboarding, Snowboarding, Skating or any other rad board sports we should have some hard wearing fashion to back you up.

Analog is based from a team of board riders from skate, surf and snow that create amazing looking and amazingly practical clothing. Known for years for their innovative waterproof hoods as well as high tech clothing that is at home on the mountain as in the the skatepark.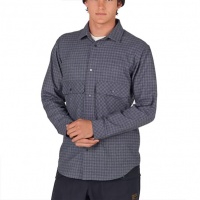 A modern take on a timeless classic because Check, when worn with confidence, will always look badass.