Out of stock. Sorry, This item is now Discontinued.
Related Products
Just have fun. What skating is all about, enjoy it and don't stress. From the Californian roots JHF have nailed it on the head here. Positive vibes and good thoughts only.
Just Have Fun is a brand designed around positive vibes. In an era when you would snap a skateboard deck for not landing a trick, Lumbo decided that its time to jump back to when skating was all about fun, not stress. Pop this tee on as a reminder to chill, breath and relax when you're out enjoying every moment skateboarding has to offer.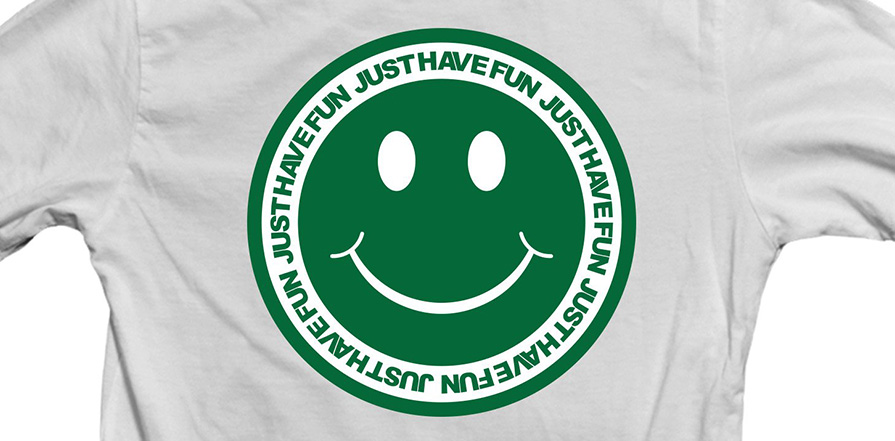 Formed of 100% cotton and made in Mexico the ultra comfortable t-shirt features a great big smiley face. What more would you want?