T-Shirts - Thirty Two
We all already own more T-shirts then we really need, but sometimes it just isn't enough. Tees also make a great gift idea for people not sure on what to buy. We sell T-shirts to match our lifestyles, so whether you are into Kitesurfing, Wakeboarding, Snowboarding, Skating or any other rad board sports we should have some hard wearing fashion to back you up.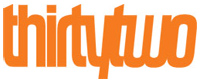 Since 1995 ThirtyTwo has been pushing snowboard footwear technology to the next level. Lightweight tough and super comfortable are what we always hear from our customers, there is a perfect ThirtyTwo boot for all types of terrain, from city handrails to powder days in the backcountry.
out
of stock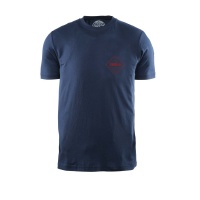 The Stockade T-shirt in indigo by Thirtytwo. 100% cotton high quality t-shirt, represent the brand while looking good.