In Stock & available for UK next day delivery
Nobody enjoys getting changed at the side of the road in the wind and rain while battling a tiny bath towel and trying not to expose yourself to drivers by while the school run is in full swing. Say goodbye to pre-session shivers and say hello to your regained dignity with the all new Mystic Poncho Deluxe Explore in Black; a plush teddy fur lined interior with waterproof polyester outer shell protects you from brutal English conditions.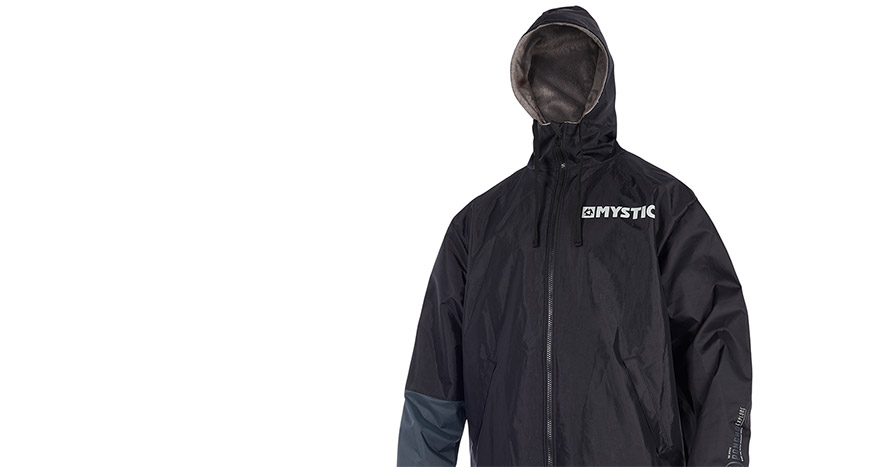 With a wide arm opening its easy to slip your wetsuit on and off while keeping you protected and drying you at the same time. The Poncho Deluxe Explore also features a waterproof interior pocket and high neck button closure to ensure the upmost cosyness while on the go or just chilling out after a session by the cable or on the beach with a beer. No matter the conditions the Mystic Poncho Deluxe Explore has got you covered, literally...
Mystic Poncho Deluxe Explore features:
High-neck button closure
Windproof
Isolated side pockets
Waterproof inside pocket
Carseat protection fabric
Side split
Large hood
Wide arm opening
100% Polyester
Teddy lining inside
One size