In Stock & available for UK next day delivery
The Mystic Crossfire 5/4mm winter wetsuit in Coral, like all of Mystics suits, has been designed especially with kitesurfers and wakeboarders in mind, this Front Zip suit uses 70% M-Flex neoprene for a better, more snug fit that offers outstanding manoeuvrability without restriction. Using thicker neoprene in the legs of the suit, the Crossfire is designed to prevent any water from running up your legs and to offer some protection around your shins. The Top entry is a full flap over design which while not quite as waterproof as the Majestic single flap version it is a lot easier to get in as there is a bigger hole to step through. The super flex neoprene and GBP sealing keep this suit super flexible and a classic kiteboard or wakeboard suit. The Crossfire used to be the most popular suit in Mystic's range years ago and with this version we can see this being super popular again!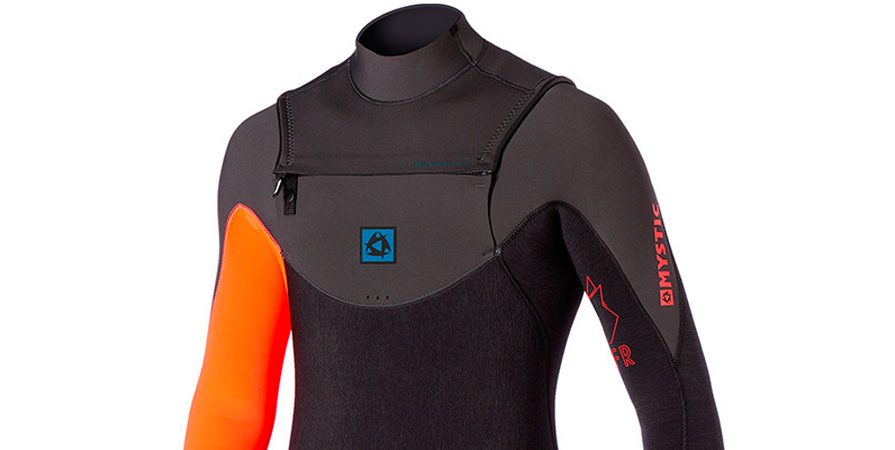 With 100% GBS (glued blind stitched) as well as critically taped seams; the Crossfire acts as a strengthened barrier to which warm water cannot escape through the stitching as well as keeping any cold water from seeping in. With Mystics polar plush interior lining and glideskin double neck construction, chaffing wetsuits are a thing of the past, take it from us, these wetsuits are as warm and comfy as anything!
To finish it all off Mystics aqua-flush system features strategically placed panels on the inside of the calf releasing any over accumulation of water or otherwise known as "jelly leg".
Mystic Crossfire 5/4mm Features:
M-flex, soft touch neoprene
Polar lining (Plush) Inside
100% GBS (Glued Blind Stitched)
Aquaflush
Critical taping inside
Velcro ankle closure
Key pocket
Glideskin double neck construction
Overhead backup
Shin protection
Non slip cuffs
PK coated backzip
Related Products