Out of stock. Sorry, This item is now Discontinued.
Related Products
It simply doesn't get any warmer than this. A whole new generation of wetsuit, a whole new level of warmth in even the most diabolical of conditions. The Mystic Voltt 5/4/3mm comes to you with all new technology to make your time in the worlds most uncomfortable conditions, feel like you are in a hot tub with your mates offering a cheers after a heavy session on the water. Like melted cheese on a freshly baked pizza Mystics insanely soft touch, super stretchy and high quality M-Flex 2.0 neoprene combined with an even softer touch Knitflex technology, the Voltt boasts premium where ever you look or feel.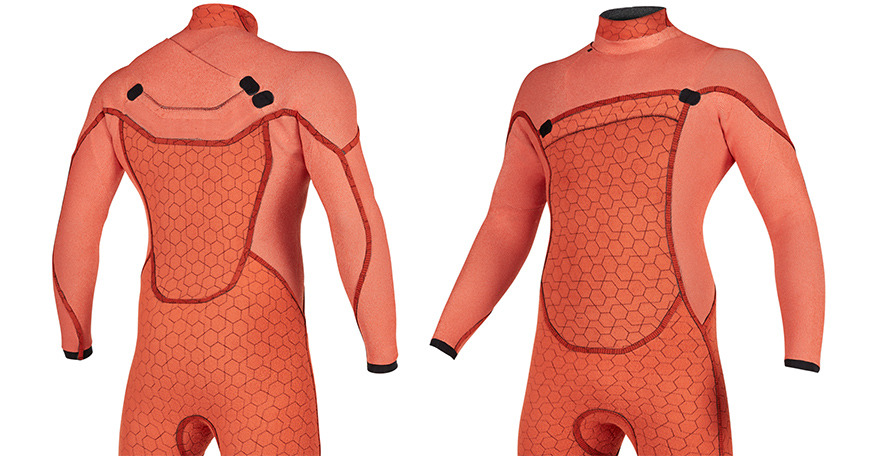 Stitching together this masterpiece we have a fully GBS (glued blind stitched) construction meaning the stitching doesn't fully perforate the neoprene and is glued shut on the inside. This prevents any cold water leaking into the warm climate inside the suit. Stretch Flaremesh fully taped seams reinforce the entire inside of the suits stitching while also adding another level of moisture breach protection in to the mix.
Inside the Volt we have a combination of Mystics finest and most innovative materials including Flaremesh lining in the chest, back and lower body which uses a layer of carbon backing topped with big terry loops for additional profiling, extra insulation and interior soft touch comfort! Other areas of the interior are mapped with a Fox Fleece lining which retain and reflect heat to keep you toasty all day long.
The technology in this suit doesn't stop there; Mystics Aquaflush prevents any over accumulation of water within the suit by flushing it out at the calfs and Aqua barrier prevents any cold water from breaching the single entry zip closure. Wind mesh chest and back panels deflect cold windchill while riding above the surface and a highly durable Hex-tech knee pads have been added to prevent any wear and tear in a traditional wetsuits most vulnerable place.
Overall the Mystic Volt is for the die hard winter riders that press on in Englands most brutal conditions. Who cares if there is an inch of ice on your windshield and the beach is covered in snow, when you have the Mystic Voltt even the most ridiculous of conditions will seem like a walk along a beach in Barbados. Don't say no to the cold, embrace it with the Mystic Volt 5/4/3mm Winter wetsuit!
The Mystic Voltt 5/4mm Black FZ Mens Winter Wetsuit specifications:
5/4/3mm Winter Wetsuit
M-Flex 2.0 Neoprene
KnitFlex
Flaremesh in chest, back and lower body
Fox Fleece
GBS (Glued Blind Stitched)
Waterproof stretch Flaremesh Taping (100% all seams)
Wind mesh chest panel
Wind mesh back panel
Fine Mystic zip
Aquabarrier
Hex-tech kneepads
Velcro ankle closure straps
Non-slip cuffs
Key pocket 2.0: Keyloop with mini buckle
Aquaflush
Front -zip single entry