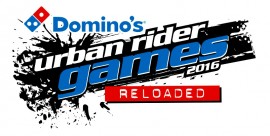 The Domino's Urban Rider Games 2016 was a massive success!
On Friday the 8th of April, just under 100 competitors took part and around 200 spectators descended on the park to watch and cheer on their friends and family.
The event started at 3pm and ran non-stop until just before midnight with eight different categories across three disciplines; scooter, skate and BMX with all the riders pushing themselves to the limit as winning this event and gaining the title Urban Rider Games Champion was so important. The atmosphere inside Swindon's only indoor skate park was electric with everyone cheering and going wild when a massive trick was laid down – there was, after all, over £2,000 worth of prizes to be won from top industry manufacturers.
We were lucky enough to have the world's number one scooter rider, Jordan Clark as one of our guest judges as well as Soly Bloomfield from the Grit Scooter Team, top scooter rider Alfie Mann and Geoff Else from Camp Rubicon. The Domino's Urban Rider Games attracted lots of competitors from all over Swindon and Wiltshire plus many travelled from further afield. There were entrants from Oxfordshire, Berkshire, Bristol and one BMX rider came all the way down the M4 from Cardiff to compete! With such a wide range of riders and abilities, there was no guarantee who was going to win.
All the scooter categories ran first; 8 and Under, 12 and Under, Novice and Intermediate Pro with an amazing level of skill being displayed by all riders. We were also proud to be hosting the very first Girls Only scooter competition of it's kind in the UK, with a wide range of abilities entering from 6 year old Oliva Martin right up to Grit Scooters team rider Chloe Whitworth.
Once the scooter categories had finished it was the turn of the BMX riders, after which the skateboarders were on the park. There were 2 categories for skaters, Novice and Intermediate Pro, again with a huge range of ages and abilities taking part from 10 year old Finnian Martin to Element, Animal, Theeve, Modus, Skate Warehouse and Minirig team rider James Threlfall!
We also had a huge amount of media coverage again from the Swindon Advertiser, Swindon Link and also BBC Radio Wiltshire.
You can check out the full rankings here and also see the latest edit of the day!
Massive thanks as well to everyone who worked behind the scenes, helping make this event the massive success it was and to the companies that sponsored us; from our main headline sponsor Domino's Pizza who catered the event from start to finish and Morrisons Regent Circus who provided all the ingredients for the free smoothies we were whipping up on the day, to our brand sponsors; Apex, Thrasher, Hex Bug, Phoenix Pro Scooters, Blazer Pro, Plan B, SK8 Mafia, Jart, Independent, TSG, Bones, Blunt Scooters, Real Skateboards, Grizzly, Fracture, Ethic, Lucky, DGK, Chocolate, Bullet, MGP Scooters, Spitfire, Camp Rubicon, Lakai, Grit Scooters, Morrisons, Primitive Skateboarding, Street Games Swindon, ODI, Girl Skateboard Inc, Crisp and Swindon Borough Council.
Finally, a massive thank you to everyone who helped on the day and to everyone who took part and watched… Roll on 2017!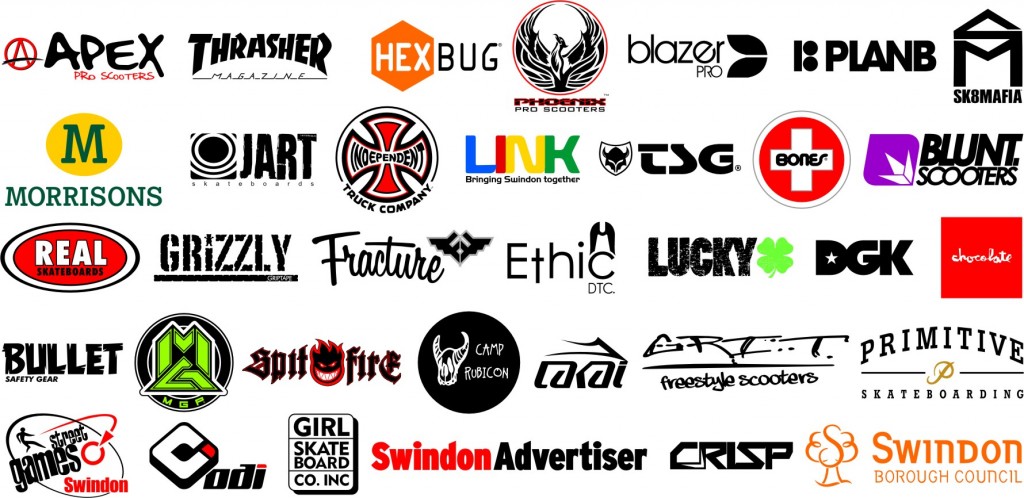 Related posts