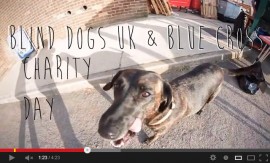 We held a charity day for the Burford Blue Cross and Blind dogs UK at our indoor skatepark, with Abbie, our shop dog, being a rescue pet, it only seemed fair to host two charities that meant so much to us. We had people from all over come down to show support and help raise money for these two charities.
We held competitions through out the day with some fantastic prizes being won. The raffle went down great with the biggest prize being a brand new Landyachtz Chinook complete longboard, i'm sure the winner was stoked to say the least!
With the cake stall in the shop selling all sorts of cakes and a BBQ running throughout the day, kindly ran by the Butchers Dog Sausage Company, everyone was well fed and full of energy to ride.
At the end of the day we raised lots of money for these two fantastic charities and everyone had a great time!
Related posts