This weekend ATBShop will be hosting a massive event for all the young scooter riders thanks to Camp Rubicon. Its only £5 each or £3 for members.
There will be tonnes of prizes to be won thanks to Micro Scooter and loads of scooter coaching from professional instructors all included for free!!!
So if your little shredders want to win and learn this weekend simply show up ready to go from 10am. Remember this session is for all riders aged 10 and below.
Micro will be providing scooters, including three wheelers, helmets and pads. If you have your own scooters and safety gear you are welcome to bring them with you too.
Time: 10am-12pm
Price: £5 or £3 for members
Date: Saturday 21st of December 2019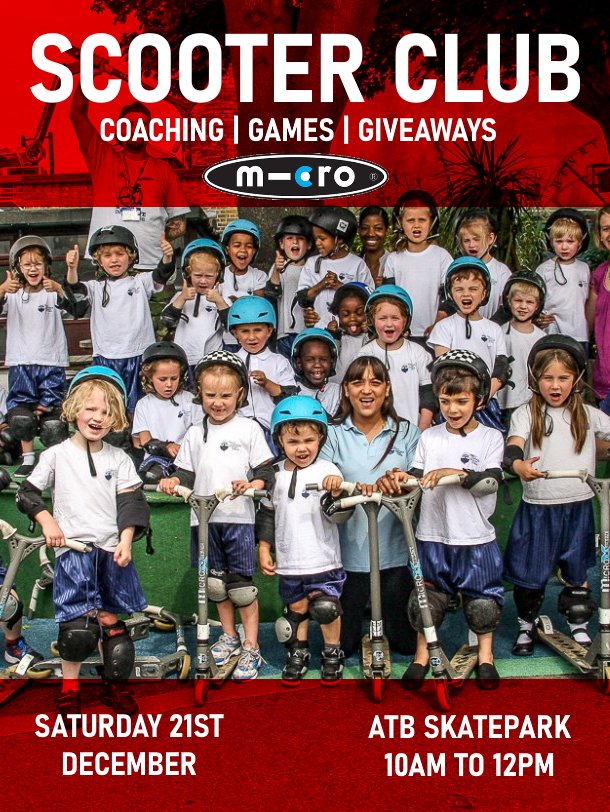 Related posts