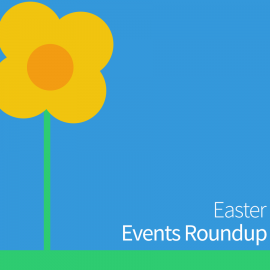 Easter at ATBShop this year is going to be manic. Just incase you've missed anything, here's our Easter Event Roundup! Get your diary's out and chuck some dates in there.
We are open all week so check the time table out – We also have lots of events going on over the holidays starting off with the Roller Derby Girls Fund raiser on Wednesday the 9th of April. The day will kick off with a midweek parents club from 10am. There will be fun games to take part in, face painting and a huge raffle going on all day. The girls have also been baking so there will be a huge bake sale – so make sure you bring some extra dosh along for that too. After Parents club there will be two mixed sessions 12-3 and 3-6pm. During these sessions there will be more prizes to be won and also a massive BBQ starting and 1pm and running until 8pm! Skate only will be on as normal after the event.
On Thursday the 17th there is a free council event on for 14-25 year olds. If you have never been to the park before then here is your chance to try it out for free. It doesn't matter if you don't have a scooter or skate board as they will be available to hire for free on the night. Sessions run 6-8 and 8-10pm. The sessions will be busy but there will be a chance to take park in Wii games and try your hand at becoming the next David Guetta on one of our DJ stations.
Then on Friday the 18th we will be having a 12 hour event – Really Good Friday starting at 11am until 11pm. There will be loads going on including BBQ, raffle, loads of prizes and competition and later on in the evening there will be some of the best DJ's in Swindon playing.
And finally on Saturday the 19th of April we will be holding an Easter Eggstavagansa just for the 10's and unders, kicking off at 10am until 12pm. On the day there will be an Easter hunt, competitions and prizes to be won, plus an aperance from a very special Easter VIP.
Related posts