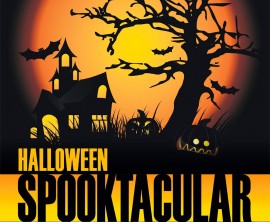 Well we have a fun packed Halloween this year with two events in the park for the holiday! First off on the 31st we have a "Spooktacular" Event. Friday the 31st October from 6pm-10pm prepare for a spooky evening with frightful fancy dress compulsory. Halloween games and prizes and more spooky fun in the night.
Halloween Spooktacular:
– 31st October 6-10pm – £10 for non members £8 for members and includes petrifying party food, remember fancy dress required by all!
Mixed Session for Skateboard and Scooter riders 8 years and older.
Next up on the Saturday 1st November we have our Parents Club for Little Spooks! Celebrating Halloween with our young riders, just like a normal parents club but with added spooky fun and games plus fancy dress required by all users!
Parents Club for Little Spooks:
– 1st November 10am-12pm £5 for non members, all little spooks get a prize/gift!
Related posts