The Brunotti Bob longboard has been on our shelves for a couple of months now and since the weather has been better we decided to take one out into its natural habitat. Brunotti are a huge premium lifestyle brand based in the Netherlands with ties to kitesurfing, snowboarding and the skate industry. The Bob is just under 40″ long which makes it a pretty versatile free ride board for most ages and heights. The drop through design gives you a lower centre of gravity which not only increases stability but also makes pushing easier than some higher top mounted boards. For the price point we have longboard offerings from Aloha, Brunotti, Atom and Long Island but the Brunotti is definately towards the front of the pick.
In terms of the deck the Brunotti Bob comes in at 39″ x 8.8″ and consists of 7 layers of birch wood. The board has been pressed with concave across the deck which provides a lot of extra grip when loading the board up and carving. Brunotti also use a transparent glass grip on the top of the deck similar to other more expensive brands have done in the past. At 13 stone the deck still felt stiff and responsive with no signs of sagging.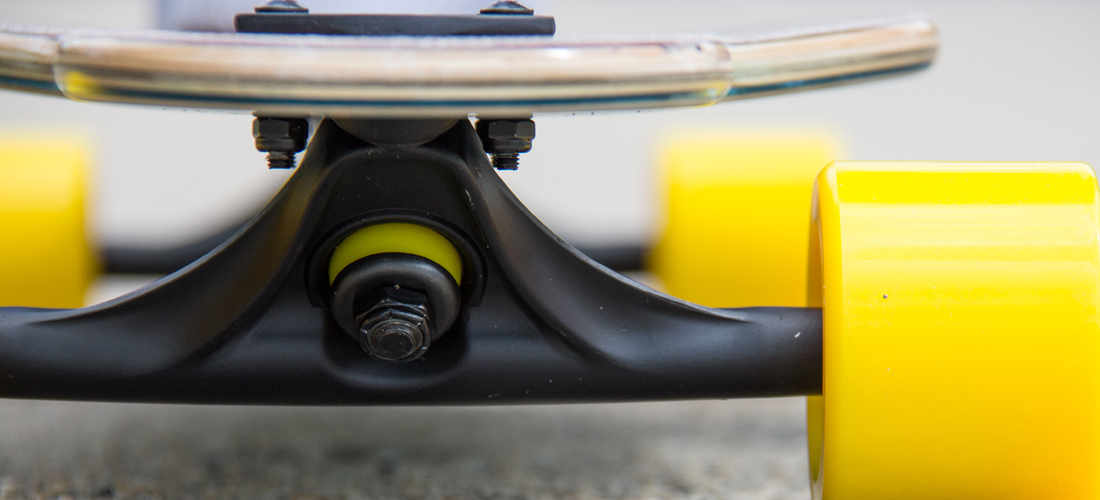 On the end of the 180mm hangers you will find pairs of 72mm 83A wheels. These wheels are fairly grippy and as an idea they are the "middle duro" in the Orangatang range of wheels in similar sizes ie. Orangatang 4President wheels. There was nothing notable about the bearings inside the wheels, they were quite average Abec7's with metal shields which should increase durability. From new the trucks had a lot of play in them and some riders may want to tighten bushes slightly for a firmer ride until the bushes bed in.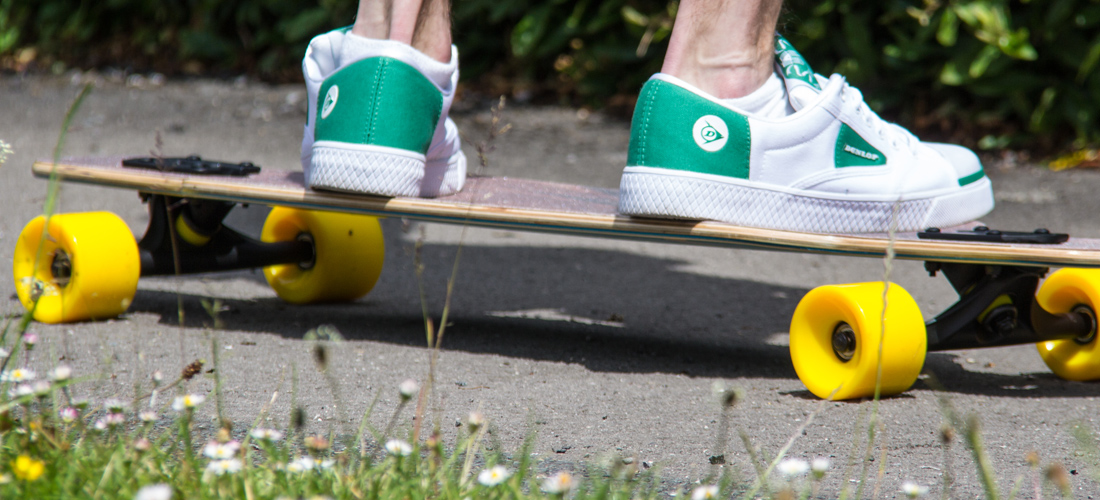 The Brunotti Bob is an excellent choice for a first or second longboard for varying types of riding. It is long and stable enough to cruise around on but not too long that its symmetrical shape cannot be taken advantage of for sliding and tricks.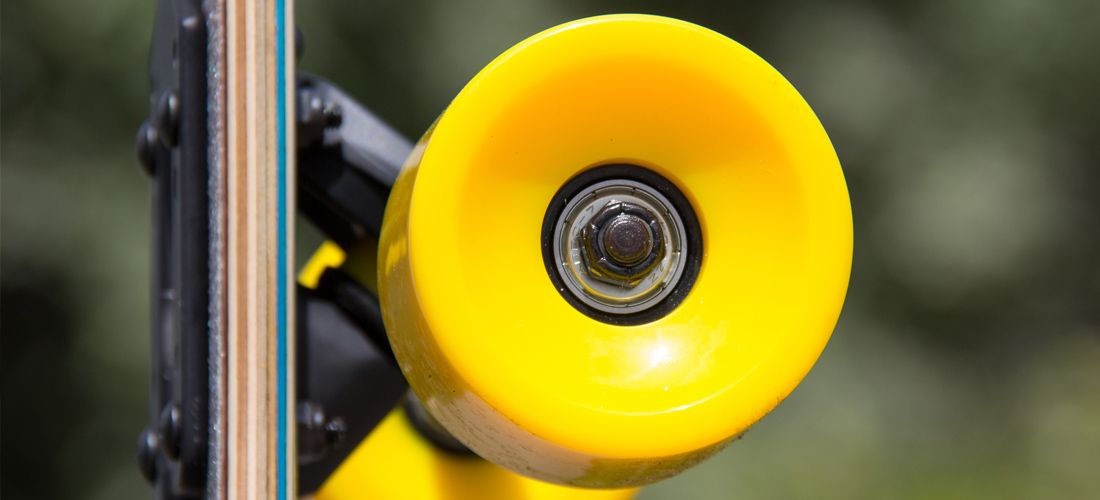 The Brunotti Bob comes in two awesome colours (although we much preferred the blue option)