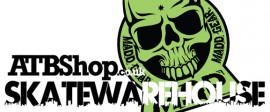 It's hard to believe it's been a year already, but we can officially announce that the park has been open a year, and what a year it's been!
We had to throw a massive party to celebrate, so we called in the MADD Team to help, and they didn't disappoint.
We had Terry Price, the Godfather of scooting, Archie Cole, who came First in the UK Championships and third in this year's international ISA competition and, Tom Hayne visit us down here at the park.
The day was a huge success with loads of prizes being handed out; there were also tons of throw-outs by the MADD Team, which everyone loved and the after party was immense.
If you didn't get chance to catch the MADD Team this time then take a look at our edit from the day.
Related posts