We just had our drop of the Blunt Ace Of Spades V3 Signature decks, and man were we hyped to see that box at our door!
This year's AOS decks feature not only custom graphics, but also custom geometry, so you know you're riding what their team would consider to be the best. With tweaks all over, these are some of the best decks for this year.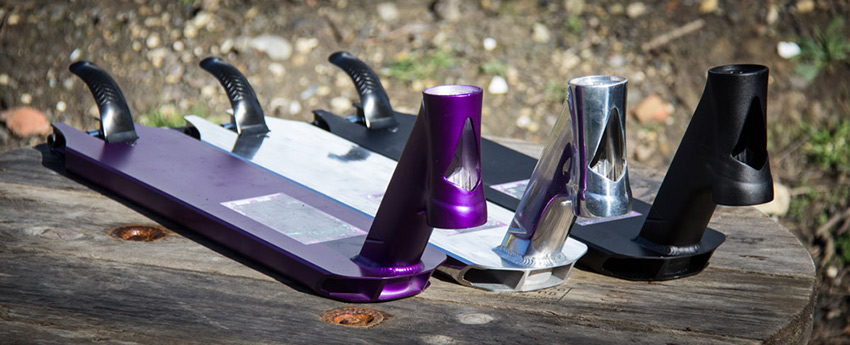 The three Blunt Ace of Spades V3 Deck we've got instore. Go check them out here: Ludo Pistat Keenan Mehmet Charles Padel
Some of the coolest updates on this year's AOS decks are the internal fluting in the head tube. This apparently increases the durability of the head tube; this along with the integrated headset cups allows for longer head set life spans. These are all well thought out designs, not just some colour change and remodelling, alot of thought has gone into the design and research of this deck.
The rear brake has also had a cheeky upgrade, it's nothing ground breaking but actually pretty neat. They've rounded the brake so that it fits around the wheel better. This should give you a more controlled and smoother brake, meaning less flat spots and more precision during manuals.
Each deck comes with a custom graphic and paint according to the rider, all have been so well thought out and look great. Each one reflects the style of the rider so well and are so different, they almost seem like completely different decks. Overall, we're really impressed here at ATBShop with both the build, design and, look.
Check them all out in our scooter deck section of the shop or come in store to the skatewarehouse to see them properly!