Learning to Kitesurf and Progression Kitesurfing Lessons in El Gouna this October!
Have you ever been a step below satisfied with your kitesurfing progression? Maybe you are struggling with over or under spinning that first back roll? Thinking about trying your first dark slide but don't know where to start? Or maybe every time you unhook you are struggling with the amount of power you are receiving or the kite is stalling? Well we have a solution for you!
This October we will be embarking on our annual trip to the kiteboarding paradise that is El Gouna; picture flat water lagoons with endless desert shorelines and enough turquoise waters to truly focus on your riding without the worry of other kites coming down on your head!
With our highly experienced instructor Harry Calvert on hand to aid your progression with land based theory and water based progression training, you can end each session on the water with a smile on your face knowing you have nailed the trick or a set of tricks that you never thought you could! With almost nine years riding and seven years teaching experience, not to mention this being his 5th annual trip to El Gouna, Harry has more than what it takes to get your kitesurfing to a level that you are happy with. Knowing the location, the people and the spot; he is the perfect addition to your kitesurfing holiday in paradise.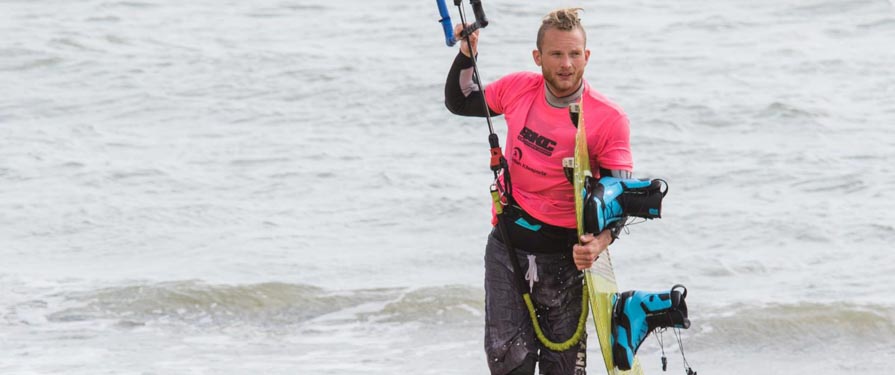 So what are you waiting for? Maybe a little more information on the trip? Follow the link below for more information on El Gouna, the Hotel, the kite spot; Element Watersports and the cost. For further information on Learning to Kitesurf, Progression Kitesurf Training and the ATBShop Kitesurfing Trip to El Gouna. Contact Harry at: harrycalvert@hotmail.co.uk
THE ATBSHOP EL GOUNA KITESURFING TRIP
Maybe a little visual persuasion? Check out the edit of our previous trips below.
FAQ
Is Egypt safe?
– Quite simply yes! Despite what ever image the media has given Egypt as a whole in previous years, El Gouna is a sectioned off, piece of affordable luxury built specifically for tourism. Highly associated with an exceptional reputation of the highest standard for holiday goers, the locals take pride in keeping this reputation with a welcoming smile followed by a "Welcome home". That means you can walk freely down the streets without even getting hassle from the shop clerks, we guarantee you will feel safer than you would walking down your local high street!
Why learn in El Gouna?
-El Gouna is a kitesurfing paradise (if we haven't mentioned that previously) with flat water and waist deep lagoons spanning Km's away from the shore offering plenty of space for beginner to experienced kitesurfers. Not to mention the clean consistent wind that blows from the same direction roughly eight days out of ten and a cable park just a five minute Tutuc down the road for training on those non windy days!


I am a new to kitesurfing, do you run courses for beginners with no experience?
-Yes we do! It doesn't matter what ability you are or whether you have any experience at all. We have a course for you 🙂
How much are the courses?
–All course prices are featured on the link below as well as the prices for accommodation.
THE ATBSHOP EL GOUNA KITESURFING TRIP