ATBShop's Snow launch party and a chance to win some cool stuff.
ATBShop has a seasonal change twice a year and this year to mark the launch of our Snow Season we are throwing an amazing Snow Launch party and you are all invited!
The party starts at 11am at ATBShop, inside our warehouse showroom on Hawksworth Industrial Estate.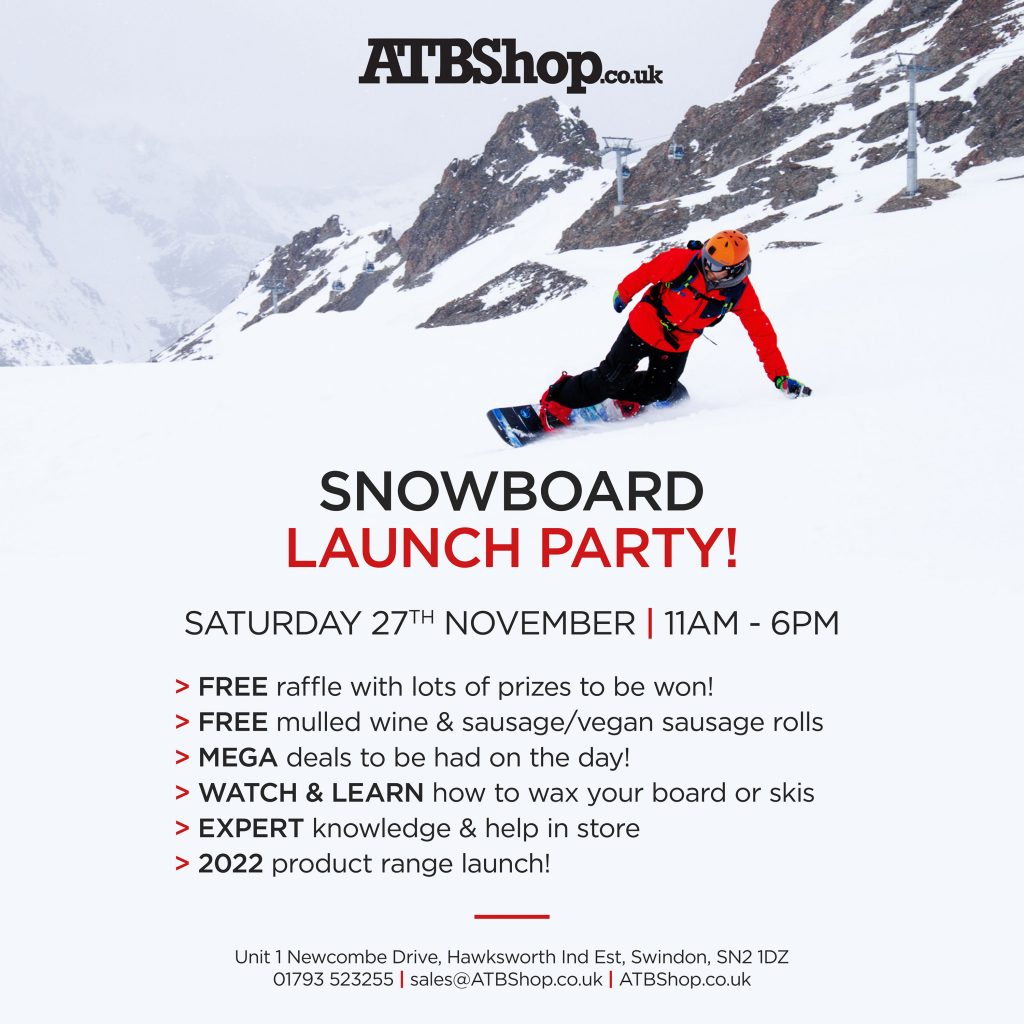 Ok what's happening on the day? In a nut shell? loads!!!
There will be our team of Snowboard experts on hand to offer you all the best advice on all our gear – Boots, boards, binding, apparel for men, women and children, technical safety equipment like avalanche equipment. Helmets, goggles and pads, tools, accessories and much much more!
There will be some one off discounts going off throughout the day – so there's no excuse as we have all budgets covered, so grab a deal!
There will be a chance to win free stuff all day – There is loads of freebies to be won over the day and tons of free food and drink for customers! Who doesn't like hot sausage rolls and mulled wine! Also special opening day deals on many items in store.
Also at 5pm we will be showing you how to wax a board/snowboard as part of rider run store promo. We will also be teaching you all about heat moulding boots and all about the benefits.
The day will be a long one closing at 6pm giving you all a chance to pop over!
If you get lost just call us on 01793 523244. Theres loads of free parking but if we run out, all the other units nearby will be closed that day so you can park in those bays as well. You can walk from the train and bus station – which will only take 10-15 mins if you'd prefer?
If you have any questions about the event then please get in touch, otherwise see you all this weekend – Saturday the 27th of November!