New for the 2014 Summer wakeboard season WMSki will be operating a System 2.0 cable at a new location. WMSki previously had a full cable system however it is currently in the process of being re-homed at a permanent location. You can now find WMSki at the Cotswold Country Park & Beach on the North Lake (GL7 6DF) ATBShop has a small shop on site however most of the stock is held at the Swindon showroom (SN2 1DZ)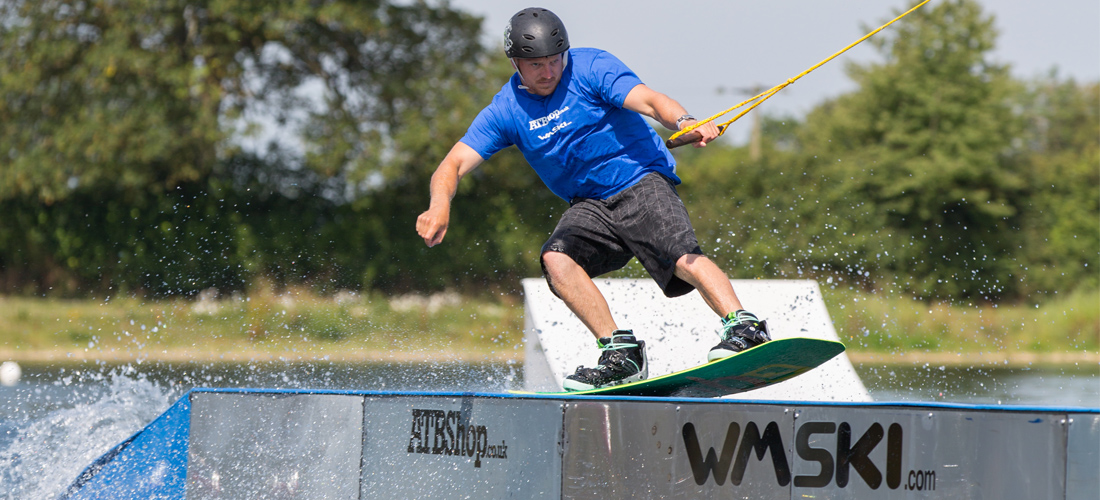 Having ridden the larger cable for the last few years we were unsure what the new setup was going to be like. After visiting the new System 2.0 and riding several times it definitely has its benefits. The new cable only runs with one person riding, because of this you get plenty of one on one time with the coaches.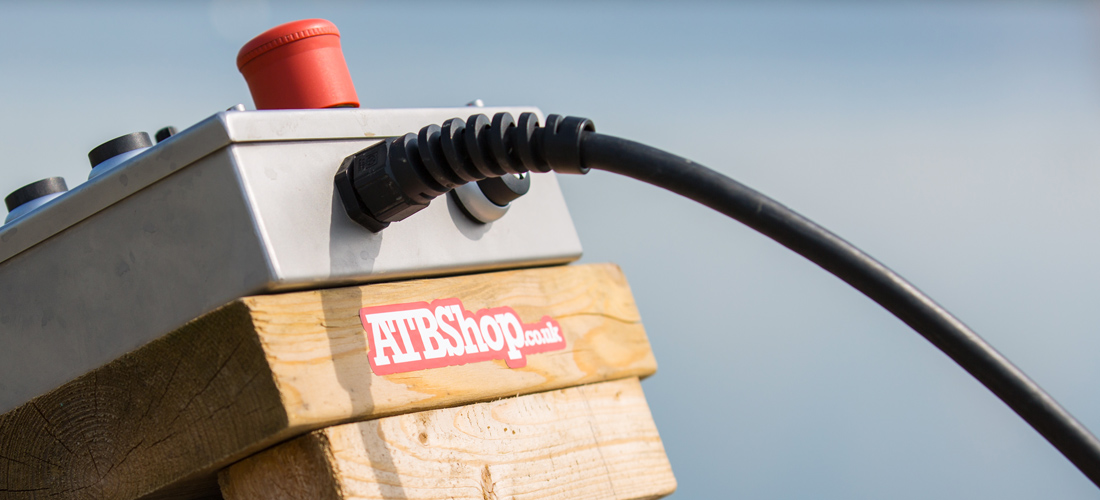 The speed of the cable is controlled manually by an operator from the shore. All of us progress at different paces and the new 2.0 really allows for a much more personal ride. In turn this system has a much faster rate of progression from riders that have never ridden a board to hitting your first kicker. Another bonus of learning to wakeboard at WMSki is that all of the equipment required is provided inside the cost of riding. All you need is some swimming shorts/bikini, a towel and your good to go. The minimum requirement to ride is a life/impact vest and a helmet.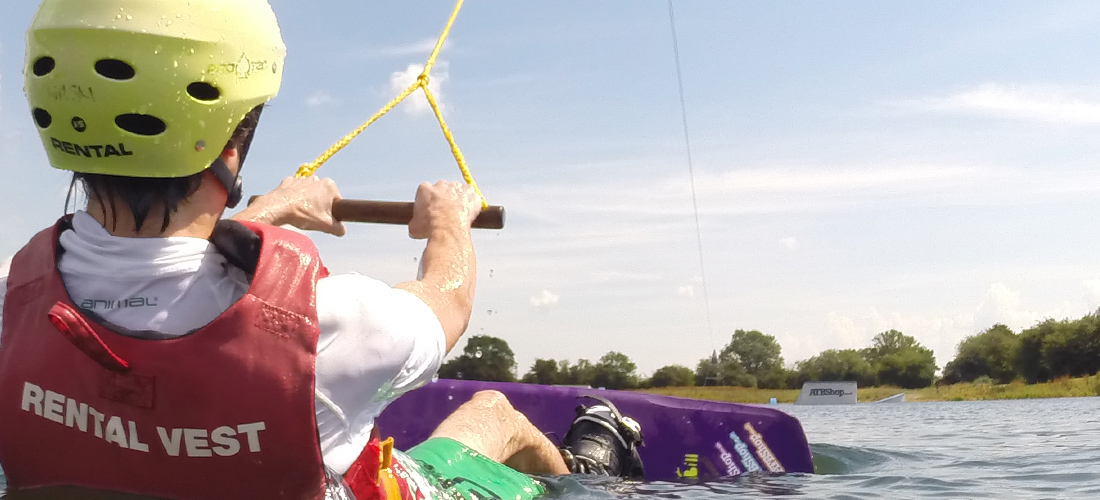 If you'd like to find out more about beginning wakeboarding then check out our Learn To Wakeboard series.
When being taught how to do something extreme it is pretty reassuring to see what the coaches are capable of. Below are some photos of Steve and Charlie who will be guiding you through your first steps to becoming a pro on the water this summer!
If you are interested in wakeboarding or have just had your first lessons and want some advice or recommendations on equipment either speak to the guys at the cable or give us a call (01793 523255) or email at the shop.
Have fun out there! Team ATBShop.co.uk