Saturday 29th of February- 10Am till 6Pm
2019 has been yet another killer year in our Snow Shop for ATB. We had an early season as snow hit loads of resorts earlier than expected in Europe, meaning you were all knocking down our door keen to buy the very best and latest gear!
Not much snow fell over new year but there was still a good base meaning some of the resorts were more ice than snow.
Then as we moved further into 2020, you all frantically raced around looking for some amazing last minute deals, as a fresh dump of snow hit. With this all in mind, we are now having a huge sale and a big party to end the season!
No need to book. Just show up from 10am on Saturday the 29th of February. Its a leap year so come and hide at ATBShop all day if you want to avoid that awkward question!
During the day there will be loads of free food, drinks (the mulled wine seemed to go down well last time!) plus loads of chances to win free snow gear in our free to enter raffle. There will be another how to session for those wanting to learn how to wax their skis or snowboards. Plus loads of discounted snowboards, boots, bindings and apparel etc. There will be some extra special and not to be repeated prices on certain items as well, making this event, an event not to be missed!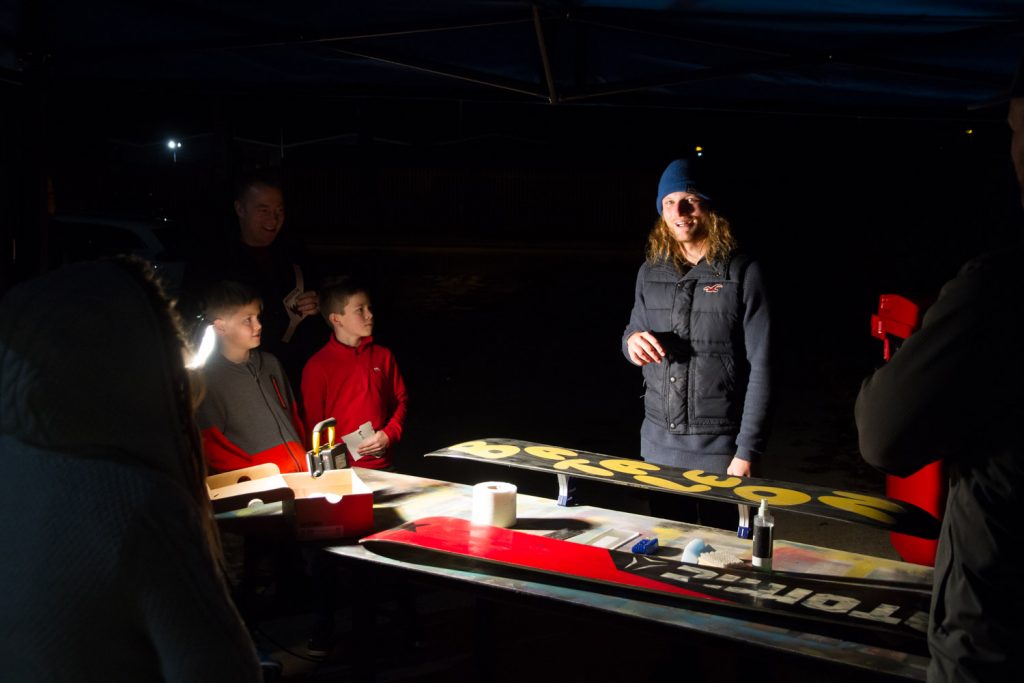 No need to book just show up. Event starts at 10am and runs until 6pm!
If you can't make that date or are going away before then – Please get in touch and ask for some early bird discount, or information on our price match promise!
Check out our already discounted gear on our website at: