Here at ATBShop we have teamed up with the guys at our local cable park to bring you a day spread across two dates where you can try out all the latest in high quality boards, boots and bindings available on the market!
For only £20 you can get yourself on the water with your dream setup or whatever you have had your eye on for this season! At 5pm the guys at WMSKI will be firing up the BBQ as we head into the evening sessions!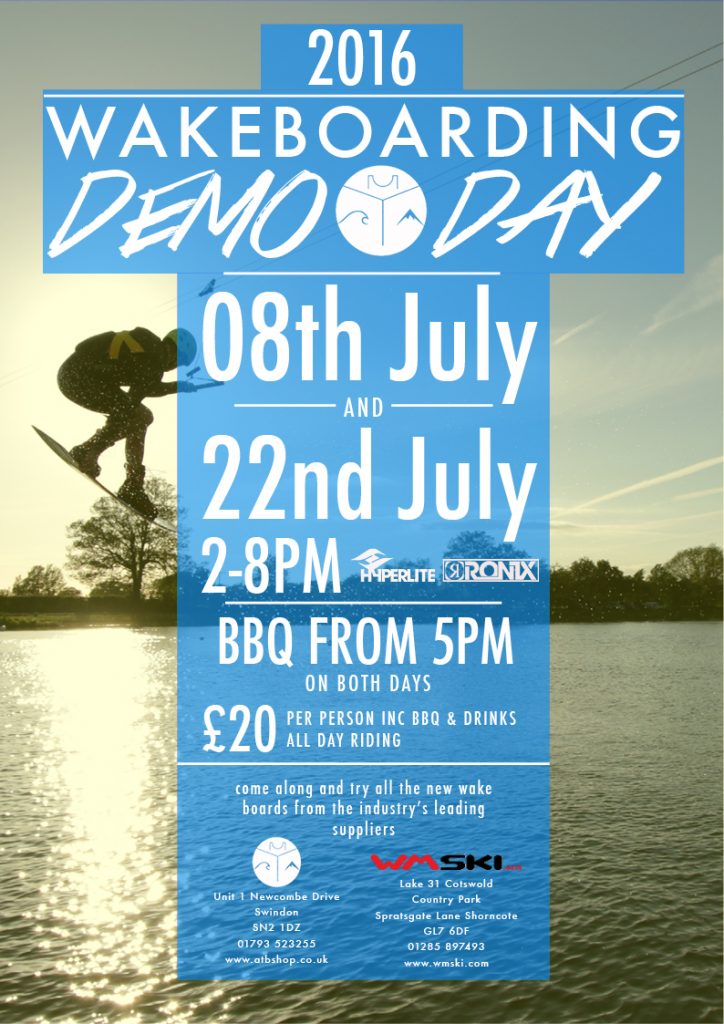 This year we have seen some awesome gear come on the market; although the demo kit list is yet to be confirmed,(Keep an eye out for updates at the bottom of this post), this year we have the Kinetik Project with Intelligent Core which is Ronix's fastest board on the water with reduced friction sidewalls and continuos flex throughout the board. Did we mention it glows in the dark too… AWESOME.

Keep an eye out for the new Wishbone board also featuring Hyperlite's first Airstick Core design made from 100% bamboo with strategically cut slots from tip to the tail of the board. This makes for a superior light weight and snappy feeling underfoot!

This year we expect to be met with the presence of the new Hyperlite System Lowbacks also! These awesome System Chassis offer superior board control and mobility whilst giving the ability to really pull in those grabs and tweaks! Be sure to keep an eye out for these!

To check out what other Hyperlite and Ronix boards boots and bindings that might be making an appearance this Friday, check out our Wakeboard Collection 2016!
Related posts