So it has come to that time of year when we expect good wind, even better sunshine and lots of kitesurfing. Whether we get the sun or not is a matter of luck, however we are here to assist with the kitesurfing. After the success of our previous Demo Day at Hill Head in Hampshire, we decided to go ahead and get our second one up and running this season in Westward Ho!
Westward Ho! is one of our favourite spots to kitesurf here at ATBShop due to it's choice of waves and flat spots in between to cater for any kite surfer; beginner or advanced! As the tide goes out it leaves a huge flat area perfect for rigging kites, messing around with land boards and kite buggying!
Just in case the wind does drop out on us, we will be bringing a load of Stand Up Paddleboards for you guys to play with as back up! Depending on how the wind looks depends on whether we will be down for the Saturday AND the Sunday! But keep an eye out for updates at the bottom of this page or on Facebook!

Tides:
Sat 9th: 
HT 10:11AM
LT 4:01PM
Sun 10th:
HT 10:49AM
LT 04:38PM
The list of kit we have for you guys to try out are:
OZONE:
4m Uno
7m Reo V3
7m Enduro V1
9m Enduro V1
12m Enduro V1

12m Catalyst V1

17m Zephyr V4
RRD:
FLYSURFER:
Flysurfer Speed5 12m
Flysurfer Viron 6m
CRAZYFLY:
2015 Crazy Fly Sculp 12m
2015 Crazy Fly Cruze 17m
SLINGSHOT:
2015 10m Slingshot RPM
2015 12m Rally
LIQUID FORCE:
Liquid Force WOW 10m
Liquid Force Envy 12m
Liquid Force Solo 12m
KITE BOARDS:
135cm Dimension 2014
Slingshot Screamer 5ft 4in
CrazyFly Raptor 2016 135cm w/ Hexa Bindings
CrazyFly Cruiser 2016 145cm w/ Hexa Bindings
Liquid Force Focus 138cm w/ Solo Bindings
So make sure you get down for the weekend!
UPDATE. Wed 6th:

Have jumped on board this weekend and are not only bringing down a ton more stuff for you guys to try out but are also hosting a Woo Off! Giving out prizes to anyone on Liquid Force gear with the highest jump that day!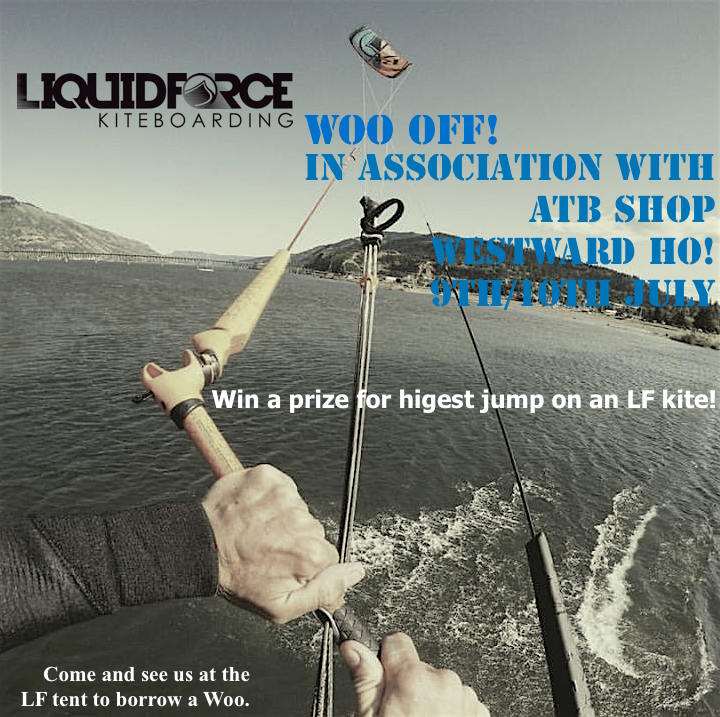 XC Weather forecast
As you can see the weather is looking damn good for this weekend! Make sure you've got all your kit ready and leave the kites at home as we have got you sorted! We will be close to opposite the life guard post so keep an eye out for the flags!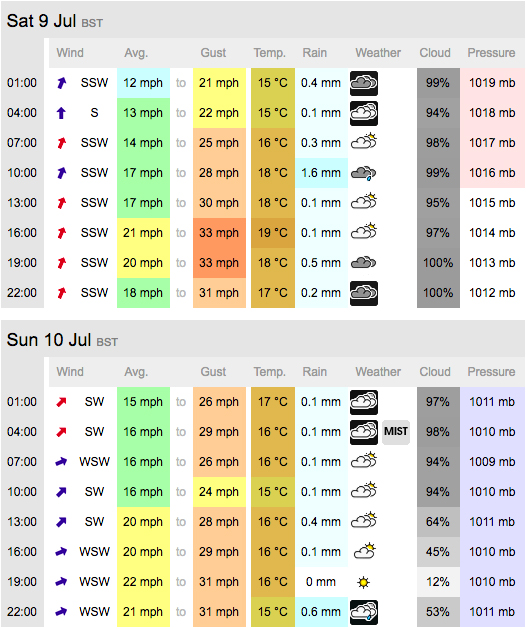 UPDATE. Wed 6th:
Follows is a list of gear Liquid Force will be bringing down! Check it out:
KITES:
Solo V2- 6.5, 9, 12m
Wow- 7, 9, 10
Envy- 7, 9, 12
BOARDS:
138 Focus
139 Legacy
140 Drive
148 Overdrive
137 Echo
LFK Boots