ATBShop attends Board Test 2016 and rides new equipment and catches up with team riders Ant Wilson and Sam Frith as they talk snow, snowboarding and living the dream snowboarding ever day. They work flat out for a summer and save enough to live in a fully kitted out van without the need to work for the winter! This means they can snowboard everyday without having to worry about getting up for work. We caught up with them both at Avant Premier board test, in the sleepy French resort of La Clusaz.
ATBShop is and always has been a rider run store, which means we attend two snowboarding "Board Tests" a year to get the latest info on the new boards and equipment for next season. As always we hired out a massive chalet for the week in La Clusaz for team and friends. Sam made full use of this as their van doesn't have a washing machine or bath. Check out quick our video below for an idea of our trip!
The first night out in La Clusaz we all talked snow – or should I say the lack of it. Europe hasn't seen much snow up until now. Sam had told us that all of the resorts were making as much snow as they could, but the slopes looked brown in a lot of places. Sam even cored her new 2016 board in the first week of riding it. We noticed as have a lot of other shops that most customers are all booking later and later in the year. We don't know if it's because of global warming but the snow is arriving later and later the last couple of years! This year Eurostar were offering tickets from London to Lyon direct from around £40 a person!!! Booking a "cheapy" after Christmas could now be the only way to guarantee snow and a cheap snowboarding holiday. If you haven't booked already – then get online and snap up a deal before the prices go up!
The family who own the chalet always joke that the ATBShop booking is their snow lucky charm booking, as we have always been blessed with good snow the week of Board Test. Sadly this year one of the Test days had to be cancelled due to high winds. At the bottom of the mountain we didn't think the wind seemed that bad but talks of bubbles spinning round in circles and then several of the trade stand marquees taking off with a single huge gust of wind proved otherwise! Being grounded for one day meant that the last day of Board Test was going to involve a lot of pain. There was plenty of fresh snow to be had and because it was Tuesday there was hardly any locals around to get in your way. We all pushed ourselves and our test kit to the limit and all woke up the next day feeling as if we had been in a car crash! Thank goodness for helmets!!! We tested all our favourite brands – Burton, Capita, Never Summer, Union, Deluxe, Dragon, Smith, 686, Dakine and looking at potential new brands too for next season…
This season coming is going to be even harder than usual choosing products to sell. All the graphics are on point across the boards and brands! The majority of customers will deny choosing a board just on the graphic – but it happens! That's why I think it's going to be easier for you to choose a board which best suits your needs without making a graphic compromise. The Burton team told ATBShop that they like to switch artists around for their board as it enables the graphics to stay fresh as their classic boards in the range refined year on year.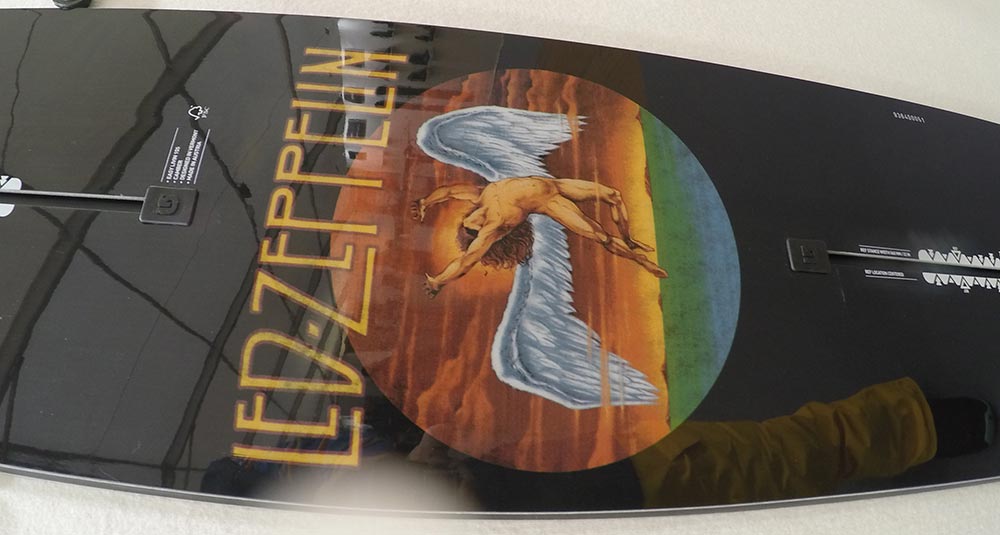 "trends and tips for the 2017 season"
A few trends we are seeing in the range for 2017 is a return to a bit more hybrid camber boards and generally more classic camber offerings in the range. There are still a lot of rocker and rocker camber boards but many more boards with camber between the feet then flat or rocker from under the feet to the tip. Capita have been rocking this style for a few seasons with the ever popular DOA but many other brands are having boards like this in their range again. There seems to be a lot less pure rocker and flat camber boards as the hybrid rocker and hybrid cambers take over and give much better all round riding. Also strangely white bindings seem to be getting a come back! Stu tells us to watch out for the new Trick Pony from Burton with a soft pure pop camber. The change on this board is huge – it was good before but now it's an awesome all mountain freestyle board for those who don't like the looseness of pure rocker boards. Also the Mercury from Capita which utilising the new processes from their new Mothership factory is an amazing riding board for the money!
For Diana the Deeluxe boots are well worth a look at. ATBShop have taken the brand onboard as of 2015 and we defy anyone to try a pair on and not to take a moment to appreciate how comfy they are. Lucky for Stu he got in there early and managed to blag a pair!
All our team took full advantage of the Dakine stand. They were buttering us up with French waffles, Irish coffees and FREE glove exchange. Everyone seemed very please to exchange their old gloves for a set of new ones. We were told that the better old gloves would be given to under privileged kids charity! Dakine runs a snow school for kids who can't afford to snowboard. Team rider Sam said she was extremely pleased with her swap as the Dakine rep in the lift on his way up to the top explained that she now owned a set of Gortex mits worth £90!!! We sell Dakine gloves at ATBShop and have to say they are by far the best for last ability and come in at a very affordable price right up to their high end gloves. I would say 80% of our team and staff ride Dakine gloves for a reason!
As always Avant Premier Board Test didn't disappoint – Burton took us out for a meal. This was epic not just because of the copious amounts of cheese and wine but because we met the team behind White Lines and many other shops crew. This year White Lines switched over to online only which has proven good for them. They're still producing epic content so make sure you add them to your social favourites and follow their adventures. Burton also treated us to an epic goodie bag, this is a good way of us testing products which we otherwise may not have tried. Watch out next year as we add in a couple of new Burton lines into store.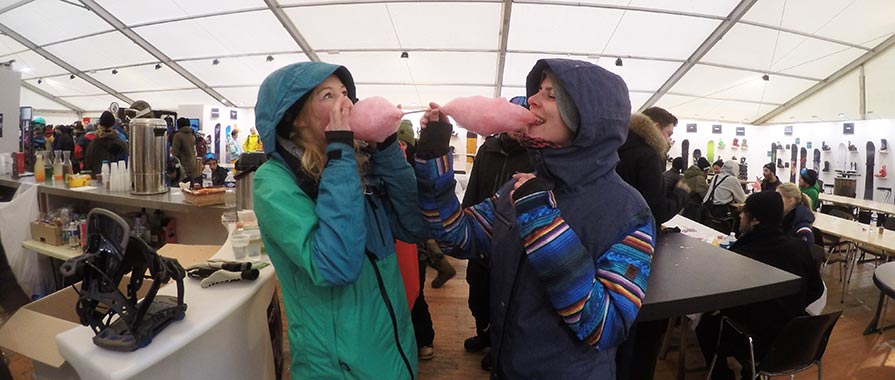 "stay safe on the mountain guys"
Overall the "Work Trip" was a massive success. Celebrating Sams 30th Birthday with a special bottle of champagne, candy floss and all of our friends was defiantly one of our highlights from the trip. Testing out the new 2017 kit in a meter of snow was just an amazing bonus! The only sad part to our week was the news of the Avalanche that killed school children from Lyon. That same day we had all worn avalanche transceivers and packed probes and shovels just in case. The risk signs were high so we were sensible as we've been very fortunate in the past to have missed accidents which have killed others. Sam recalls how last year she missed an avalanche by a few hundred yards. Our team went on to explain that riders in past had caused avalanches by riding down pistes which were closed or going into dangerous areas without local knowledge. Because of the early lack of snow and the new fresh snow hadn't compacted, so there were a lot of slips high up the mountains. These slips could fall at anytime if disturbed by riders above and wipe out a piste below of riders doing everything right.
Our advise is to abide the signs. If a run says it's closed because of an avalanche risk then don't be selfish. Your actions could cost you your life but also others below. Buy an avalanche transceiver – yes they are a few hundred quid for an item you may never use but how much is your life worth? Pack snow shovels and probes on high risk days. Test your kit works and you know how to use it. Obviously it's no good if one of you has all this kit and others in your group don't so make sure you're all kitted up as the mountains can be a dangerous place. Also look out for Recco systems which are now built into kit like jackets and pants. This will help search teams locate you faster if the worst ever happens and you don't have a transceiver. We sell these built into some of our 686 range. Check out our blog post on mountain safety for all the details.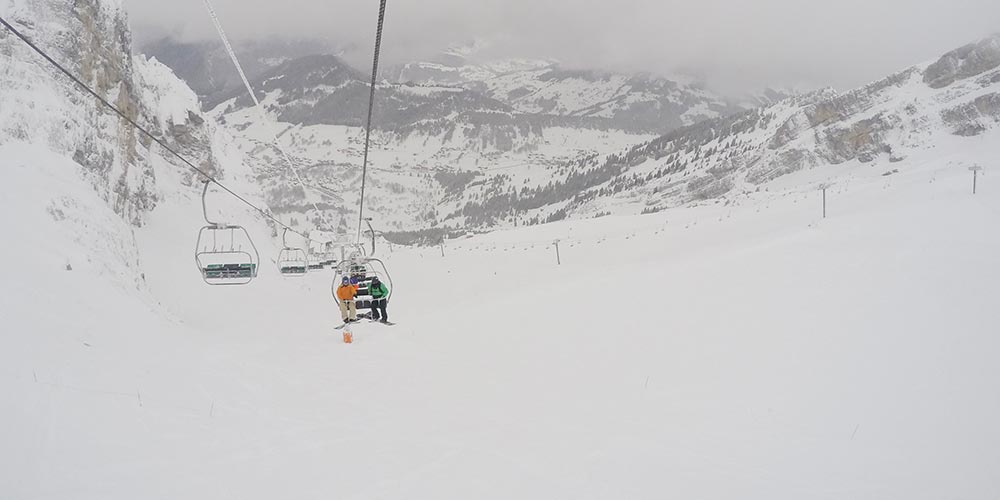 Well that's it for Board Test this year until spring break in May. If you're reading this and want to join us for a Board Test then you're more than welcome to. Email diana@atbshop.co.uk for dates and prices for Spring Break in May this year and Avant Premier next year in January. You must be able to ride a snowboard confidently and be able to take out basic kit like boots and snowboarding clothes, the rest of the gear is out there to test 🙂