Out of stock. Sorry, This item is now Discontinued.
The Dragon D1 Layer Mirror Ion Snowboard Goggles are a bigger design of the classic D2 framed goggles for those that don't like the frameless design but want a big goggle then the Dragon D1 is awesome. With a large fit giving great peripheral vision you get great performance and comfort. Coming with the Mirror Ion lens that covers a big range of light conditions it makes it ideal for most riding. But also you get the Dragon Yellow Blue Ion low light lens which is one of the best on the market for those grey days when you struggle to see definition on the slopes.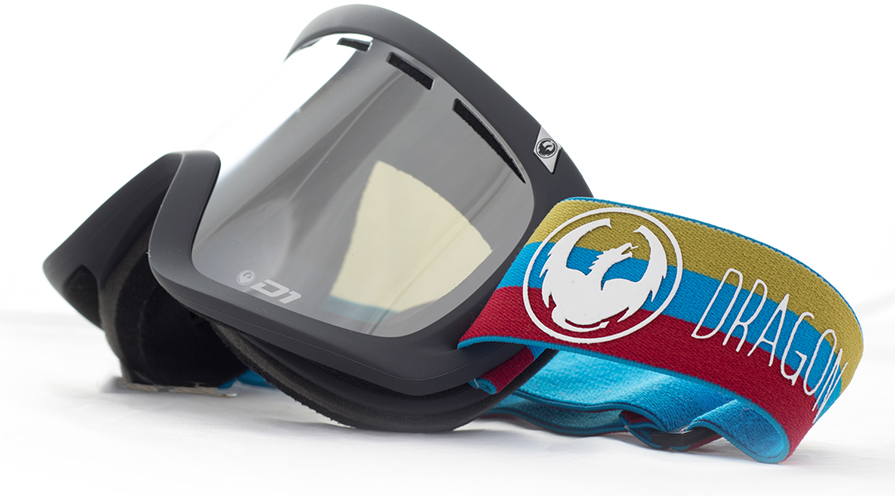 We loved the lens and fit of these on board test even in challenging conditions when other make's expensive goggles were failing us.
The Layer colourway is one looks cool but isn't too flash, the matt grey frame, striped strap and mirror lens it looks cool and matches many outfits. You are always getting a comfortable fit and high performance with Dragon and this is no exception. Dual-layer face foam with microfleece lining makes it super comfortable fit then Dragons super Anti-Fog technology means you see where you are going whatever the moutain or weather gives you!
Dragon D1 Goggles Layer Mirror Ion Features:
Thermal Formed Lens with Super Anti-Fog
100% UV Protection
Dual Foam with Hypoallergenic Micro Fleece Lining
Helmet Compatible
Including goggle cleaner and pouch
Large Fit
Mirror Ion Lens - Super good for bright to mid light conditions
Yellow Blue Ion Lens - Great for Flat to grey to white out conditions.