All new for
2016
season we have the
Airhole Airhood
; designed to keep your head away from the elements and lightweight enough to be worn comfortably without bother. With a silicone
Airhole
breath hole, the
Airhood
prevents any build up of moisture causing a cold and frosty face. A favourite to the pro riders for its capability of being pulled over a helmet and pulled down for a cosy neck for lunch.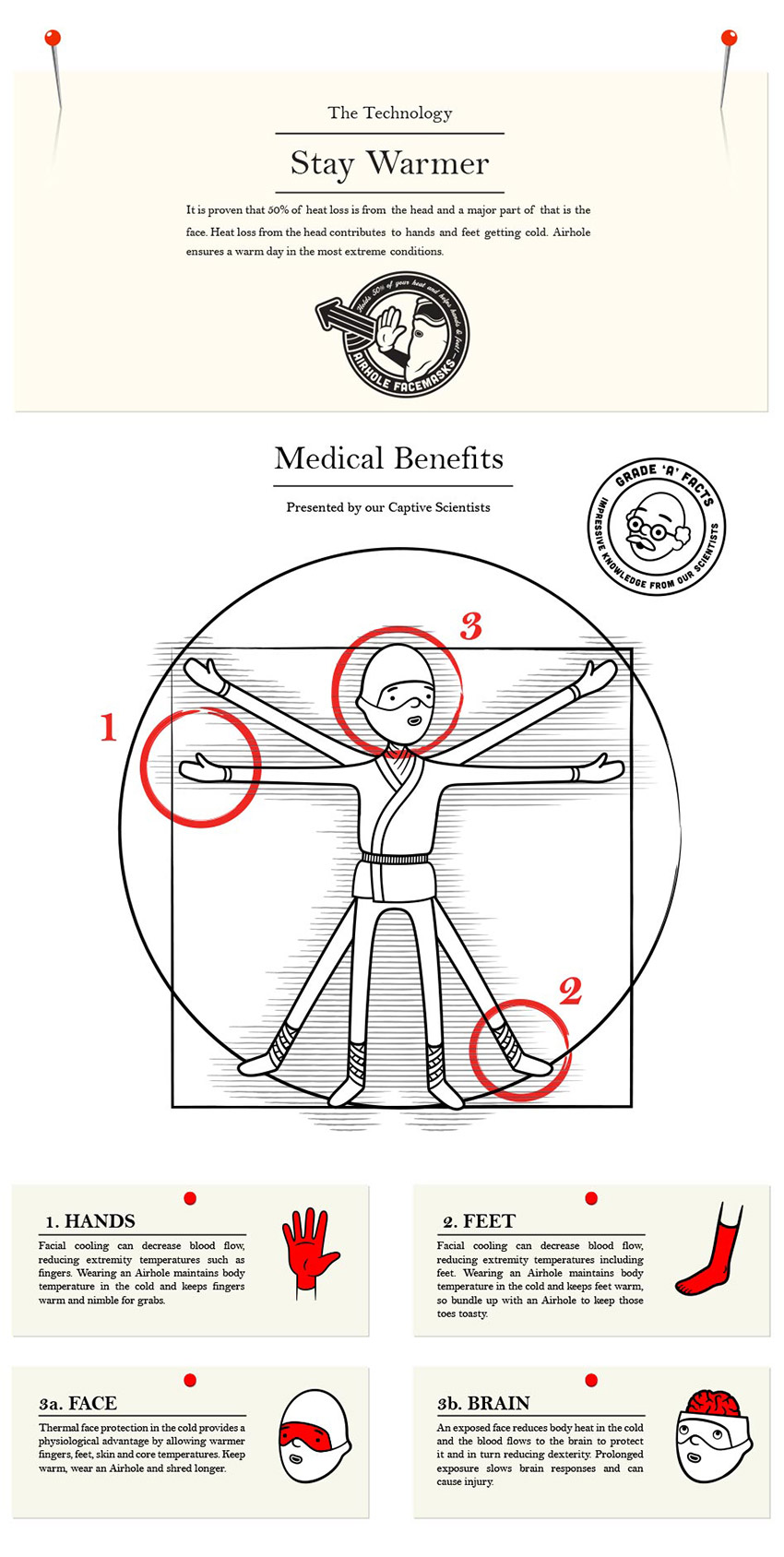 Antibacterial Fabrics
There's nothing worse than finding germs, mold or fungus on a garment, except maybe a live animal like a bear. That's arguably worse, but bacteria are pretty damn nasty and airhole have found a way to repel it! Airholes have Antimicrobial coatings.
Infusing your Airhole in an antimicrobial coating has 3 big benefits:
1. Bye Bye Stinky - Say adios to your stinky sweat.
2. Last Longer - Your mask stays extra fresh now.
3. Keep Clean - A clean face will make you 25% more attractive.