Rome
Garage Rocker 2011/2012
Please select an option
In Stock & available for UK next day delivery
Rome Garage Rocker 2011/2012 Snowboard
great from starting out to cranking through the park or dome the garage rocker is the board to do it all without breaking the bank. Flat Rocker tech with hard wearing extruded base to hammer the rails. Wanting to try rocker for a bit of jib and play you won't be disappointed with this board! Awesomeness comes at a cheap price with the Garage Rocker
Riding park at night with the crew, learning something new almost everyday. Long sessions of fun boxes, park jumps, streets rails, cruising the hill looking for stuff to slash, ollie gap and bonk.
Quickrip sidecut technology:
Unique sidecut geometry that lets the board ride loose and playful at slow speeds and powerful precise at higher speeds.
Glass reverse V Stringer technology:
Glass stingers connect the binding region to the centerline of the nose and tail for more freestyle pop, without any freeride torque.
Freepop rocker camber:
The combination of a flat mid section and rocker in the nose and tail deliver ollie, pop, butter ability, balance on rails and carve ability.
RRP £235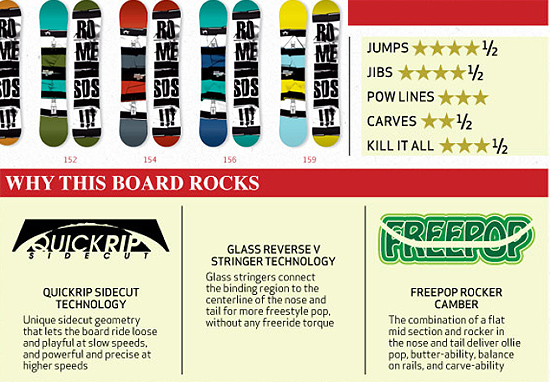 If you have any questions on the product or ordering please call us on
01793 523255
for Kite and Board Sports questions
01793 523244
for Scooter and Skateboard questions.
Or use the form below to send us an email.