- Almost

Founded in 2003 by skateboard legends Daewon Song and Rodney Mullen. Almost makes skateboard decks in 7ply, 8ply and advanced designs with carbon fibre impact protection. Always innovating to make the best deck ever.
Handy pocket sized wax tablets made by the guys at Almost, perfect for taking down the skate park.
out
of stock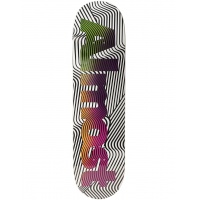 Impact boards are designed for the heavy footed skaters which snap boards ridiculously fast.