The whole idea of the Tello is to create a super simple to use drone to learn about drones and flying. Developed by Ryze Robotics in partnership with DJI there is an amazing amount of tech squeezed into the small frame of the Tello that sits in the palm of your hand! This is perfect for flying around inside or when there is no real wind outside controlled by your phone with live view camera it's super fun to fly and does flips too! You can even remotely code and control the phone using programming system. This is even being used in schools to teach programming! Check out the video below to get an idea of what is possible.
ATBShops' review and impressions of the DJI Tello Drone:
We have been super impressed with what this little drone can do. It is super easy to fly with the ground cameras it really stays in place and with the throw and fly and the flips it's super fun to zip around inside with the prop guards on. The camera updates pretty quickly so is possible to fly fpv style and with a bluetooth controller phone and google cardboard you can even use full fpv goggle style flying. There is much better response from controller than phone use as would be expected and some of the simple little controllers like DJI recommend the "GameSir T1d Controller" at £29 it makes it super responsive and have a phone holder built on the controller. Charges in about an hour and flys for longer than you think! So it is perfect for someone who want's to learn the drone basics without spending £100's on a high spec item and learning to fly the expensive way if crashing. The Tello can take some knocks and the video footage is actually quite good from it too! It is not a replacement for a Spark or Mavic etc but great for juniors wanting to learn and Adults learning to fly and video in a safe way. We haven't even tried the remote programming yet but it's a whole other area that we just expect to expand through schools etc. We just can't stop flying the Tello about the shop and doing flips. :-)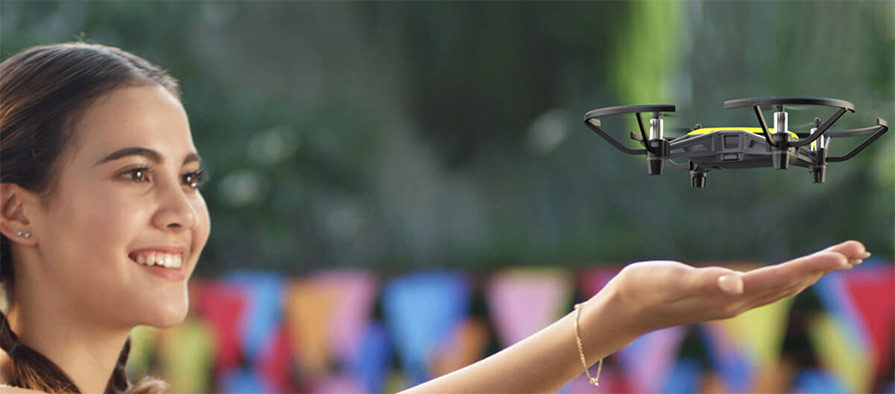 New to flying drones and want to learn then Tello is perfect for learning all about them. Juniors and Adults have super fun with this drone just pull out your phone and install the app (iphone/android) and off you go!



So if you are in the park, work or at home you can fly out and experience from new perspectives. The Tello has two antennas to ensure video is stable and reasonable battery for flight time.
Capture Great Pictures and Videos, high quality image processor onboard the Tello can shoot great videos and photos. There are EZ Shot programmes built onto the system to take professional looking shots like dronies and orbits. Video is then saved onto your phone ready to share on social media.
13min Flight Time
100m Flight Distance
10m Flight Max Height
720p HD Video
2 Antennas for smart switching.
Compatible to many blutooth game controllers (inc PS4)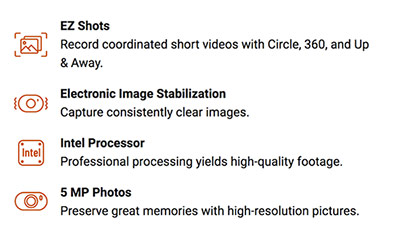 DJI Tello Package Contents:
1 x Ryze Tello Mini Drone
1 x Battery Pack
1 x Set of spare Propellers
1 x Set of Propeller Guards
1 x Manual and prop tool.
Please note you will need a micro USB cable and charger to recharge the drone (not supplied)