Out of stock. Sorry, This item is now Discontinued.
Related Products
This is our ex demo 12m stoke complete with bar and lines. Both are in awesome as new condition as it's only been out a few times for demoing. It is awesome solid kite in the air with three modes in the bridles for Freestyle, Wave and Freeride so great for all disciplines of riding and very versatile. The 12m has an awesome low end power due to it's C shape and lower aspect ratio it also relaunches effortlessly. This kite is perfect for beginner or intermediate riders wanting to progress their riding to the next level. Being made by flysurfer the build quality is bomb proof awesomeness!
See the STOKE info below from Flysurfer.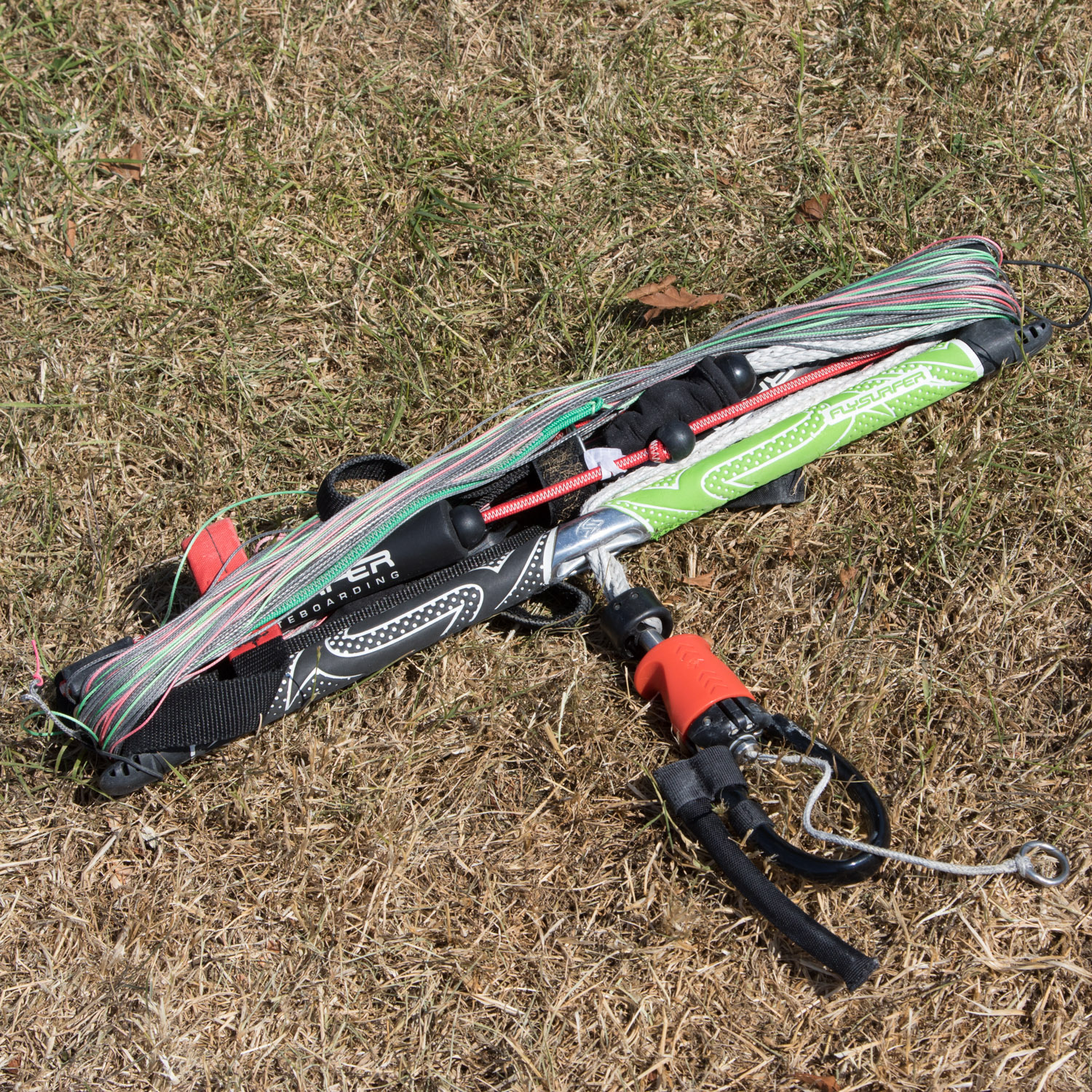 STOKE- Freestyle, Wave, Freeride - The STOKE is powerful, precise and super-responsive. A superb bar-feel gives you full control to throw big loops, shred massive waves or unleash its explosive pop. An easy choice for riders who like unhooked-freestyle, wave riding or gnarly big airs. Try the most radical FLYSURFER kite… share the stoke!
3-Stage Simple Bridle
The 3-Stage Simple Bridle gives you access to an Open-C shape freestyle kite or a super-responsive freeride kite with good drift. Kite speed, bar pressure and steering force is a matter of choice. Simply adjust the STOKE to your personal preferences. Ride the way you love it.
Wave Mode: We recommend the Surf Mode for riders who enjoy riding big waves or strong winds. This setting gives the kite more depower and increased bar force.
Freeride Mode: This setting covers a large wind range, offers great stability, responsive turning and is perfect for kiteloops. We recommend the Freeride Mode for your big air session.
Freestyle Mode: If you want an explosive pop and great line slack for unhooked moves, choose the Freestyle Mode!