The Follow Lace Impact Jacket is a super popular vest due to the premium materials and comfortable tapered ladies fit. Secure and comfortable with complete stitch through segment panels for secure foam placement and dual layer neoprene construction. This is a super premium finish impact vest from follow with awesome fit for ladies and great attention to detail right down to the YKK locker zipper with silicone dipped pull string.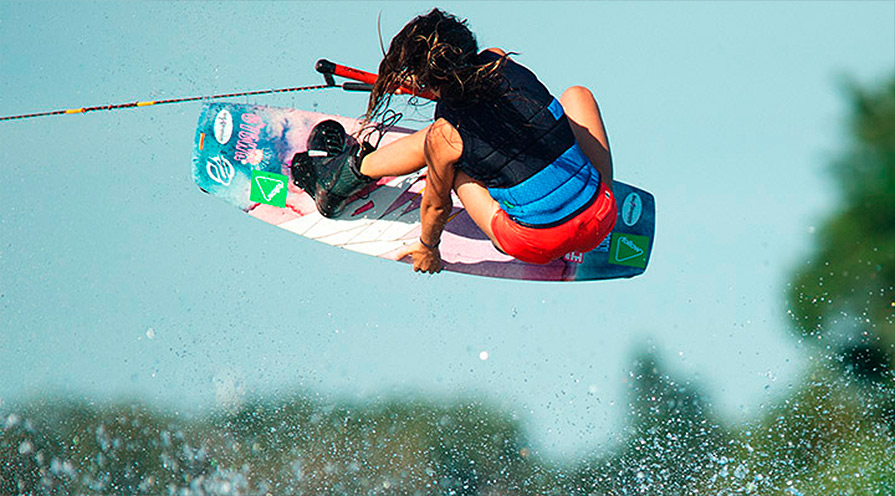 Follow Lace Marine Impact Jacket is super premium with tapered ladies fit making a secure and comfortable impact vest.
Ladies Fit
Follow has worked closely with its team of female wakeboarders to get our Ladies Fit right. Secure but comfortable across the chest and tapered at the waist for a custom ladies cut. Performance arm hole sizing to reduce jacket lift in the water with a Women's specific waist taper for a fit that provides comfort with a form fit.
Dual-Layer Neoprene
Wet neoprene greatly increases in size by roughly 10%, depending on thickness and materials. We use both external and internal neoprene layers to minimise this effect. Dual-Layer Neoprene keeps the vest fitting as intended and helps to reduce chest expansion in the water.
Reduced Individual Segments
Follow works closely with our factory to minimise the foam pocket sizing and use a direct stitch-through process to manage areas that are prone to movement. This keeps all our foam in place for years to come.
Feather Weight Foam
There are two ways to keep a life jacket as light as possible. Reduce water absorption and use the lightest materials we can get our hands on. Our feather weight foam is the best of both worlds, no kidding, feel for yourself.