Out of stock. Sorry, This item is now Discontinued.
Related Products
The Christmas fun and excitement continues this Boxing Day, Wednesday the 26th of December here at Swindon's only indoor skate park!
For the last 18 years ATBShop has been opening their doors on boxing day and for the last 6, they've been opening their doors to the skate park as well.
This year won't be an exception, as the ATBShop Team all gear up for their annual Boxing Day event.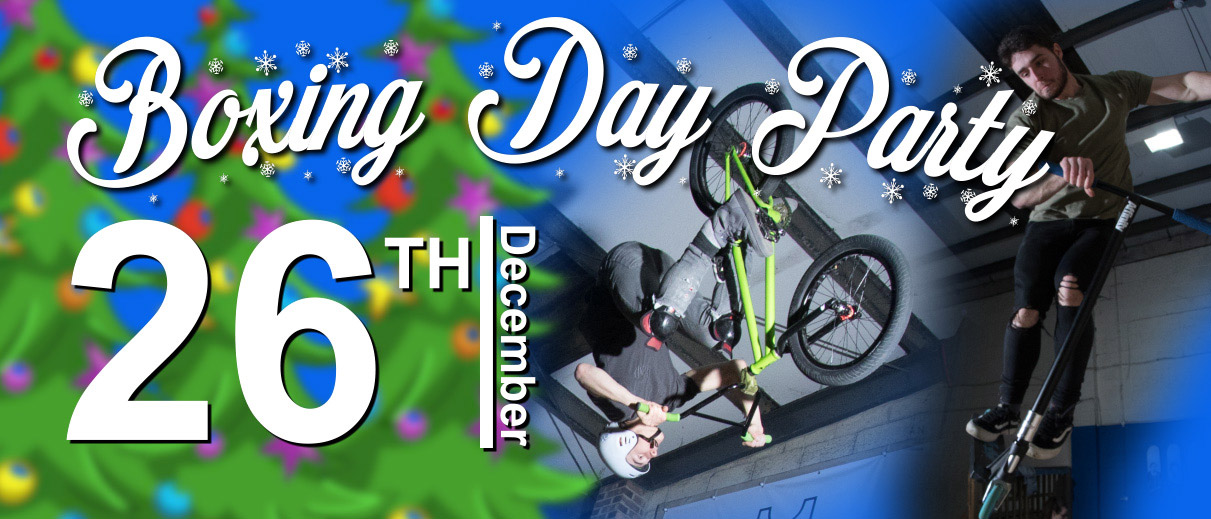 The shop will open at 10:30am until 1:30pm, as will the skate park - BUT the skate park will only be open to ticket holders that have pre bought their tickets before the 25th of December. So make sure you don't miss out and grab a ticket in store or on line before they all sell out, as spaces will be limited.
Expect plenty of competitions and giveaways and if you've not filled up enough on turkey and sausage rolls, there's plenty more party food included in your ticket price too!
Fancy dress is optional and feel free to come and ride in your onesie or Christmas jumpers if the mood takes you, it is Christmas after all!
The shop will be open during this session, so if you've some Christmas money burning a hole in your pocket then we'll be more than happy to help you spend it too!
Again this is a ticket only event on the 26th December and tickets MUST be bought in advance. Non members are £15 and members are just £12.
Remember that non members still need to bring a completed signed consent form if they are under 18 years old. You can download a disclaimer online and fill it in prior to arriving or grab one from in store on the day.