In Stock & available for UK next day delivery
Cross Kites Air is a 2 line, entry level power designed for all the family to enjoy.
The Cross Air power kite comes in a vibrant rainbow colour and is made from a Polyester Ripstop. This fabric makes the kite fly better and compared with other brands offerings the price is better too.
In the bag for the Cross Kites Air you will find the kite, flying lines and wrist handles . The kite comes ready to fly which means everything is pre-attached and assembled so you just have to unwind the lines and your ready to go.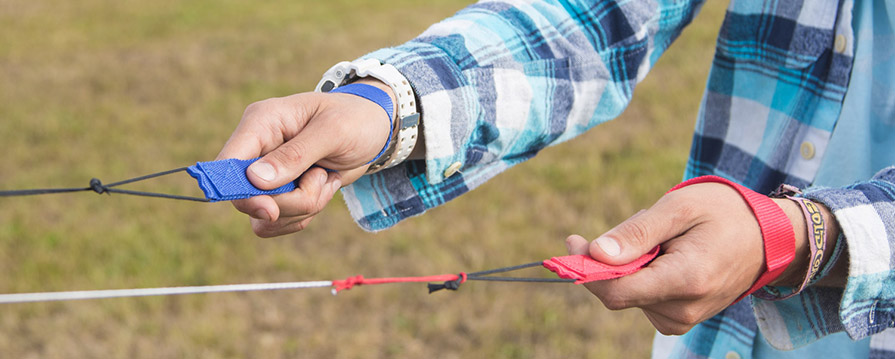 Whichever size you are after the Cross Kites Air comes with 2 x 18m Dyneema flying lines. These lines have a breaking strain of 45kg for the smallest kite size up to 150kg on the biggest kite in the range.
The Cross Kites Air are very simple
to fly for both
children and adults and you are
guaranteed to enjoy flying this kite with its
easy steering and setup.
You should find it easy to fly any of these powerkites with just a light breeze due to the weight of the canopy.
As the wind picks up the kites hold air pressure really well and you will be rewarded with a fast and fun experience.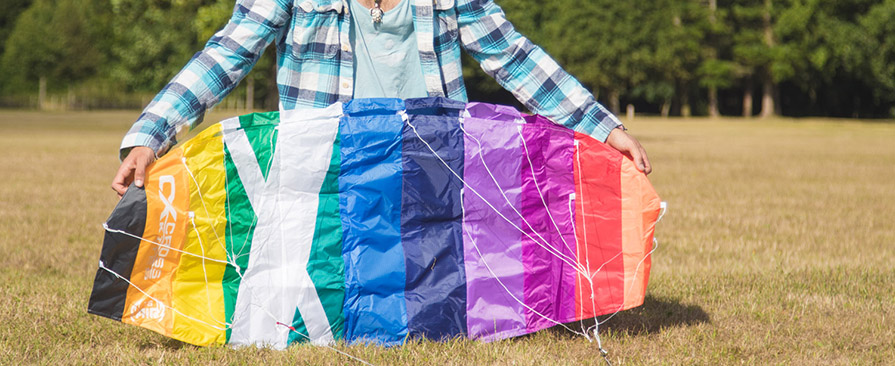 Which size do I go for?
The best thing to ask when choosing which size of kite to buy is what kind of winds you are likely to encounter and how much experience does the person flying it have.
The smaller sized kite will fly better in higher winds while also suited to the younger/ less experienced kite flyer in lighter winds.
The larger sizes will offer more line breaking strength for the bigger kite flyer and will fly more efficiently in the lighter winds.
Cross Kites Air 1.2m with 18m Dyneema lines 45kg / 100lb 8mph to 15mph
Cross Kites Air 1.5m with 18m Dyneema lines 70kg / 155lb 7mph to 15mph
Cross Kites Air 1.8m with 18m Dyneema lines 100kg / 220lb 7mph to 17mph
Cross Kites Air 2.1m with 18m Dyneema lines 150kg / 330lb 6mph to 17mph
Cross Kites Air 2.5m with 18m Dyneema lines 150kg / 330lb 6mph to 17mph