Out of stock. Sorry, This item is now Discontinued.
Related Products
Anon's WM1 Snowboard goggles bring top level features into a women's specific snowboard goggle with amazing colours! The WM1 features a 14 point, rare-earth magnetic, interchangeable lens to which switching has never been easier! Securing a pull force of 19.25lb, you never have to worry about loosing your lens after a bail. Now also with MFI Magnetic Face Mask Integration (Mask sold separately) it is even better and super versatile.
The WM1 also features Integral Clarity Technology (ICT), anti fog treatment to which delivers crystal clear vision no matter what the mountain throws at you! In combination with full perimeter channel venting, the WM1 ensures maximum venting of hot and moist air, replacing it with cool air, keeping your face cool whilst sweat and fog free!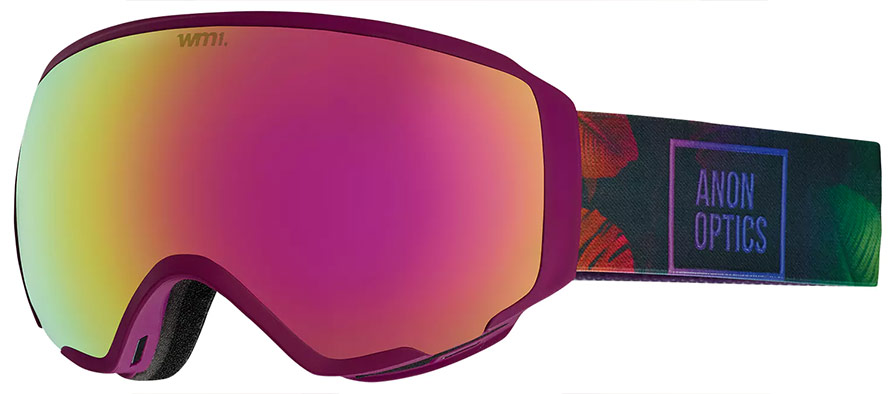 Featuring a 92mm frame height, the WM1 sits comfortably over your eyes and encloses the gap between the top of the goggle and your helmet for increased aero dynamics and less of a icey cold breeze smacking you in the forehead! With spherical lens construction also, Anon have combined de-centred technology with a lens curvature that mimics the curvature of the human eye for superior optics.
The WM1 Digi Tiki Snowboard Goggle comes with the following Lens's and Hard Storage case and Microfibre Bag:
Pink Cobalt 6% VLT - Great in bright conditions and offers great contrast and looks super pimp!
Blue Lagoon 80% VLT - Perfect in overcast and lower light conditions with great mirror finish.
Quite simply, go big, go prepared or go home!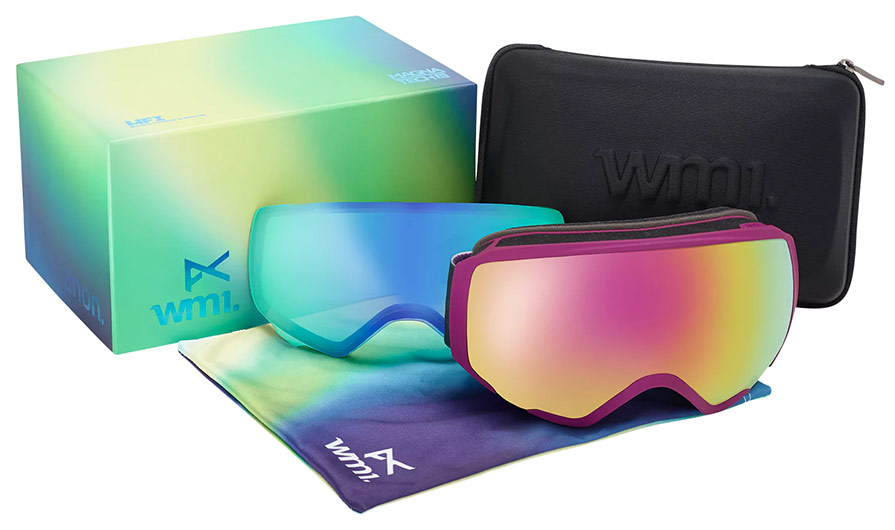 ​Anon WM1 Digi Tiki Snowboard Goggles Features and Specifications:
Frame Height: 91mm
Wall-to-Wall Vision
Triple Layer Face Foam
Lightweight Thermoplastic Polyurethane (TPU) Frame
Magna-Tech® Quick Lens Change Technology
Anon Spherical Lens Technology
MFI® Technology Patent Pending
Over The Glass (OTG) Compatible
Women's-Specific Design
Outlast® Fog Management Face Fleece
ICT (Integral Clarity Technology)
No-Slip Silicone Strap
Full Perimeter Channel Venting
MFI® Facemask Compatible (Mask not included)
Spare Graybird Lens (Select Colorways)
Nylon Compression Molded Goggle Case
Microfiber Goggle Bag
Anon Warranty